The Central Zoo in Jawalakhel, Nepal
Are you an animal lover? or Do you want to observe animals' behavior from close up? If your answer is yes, visit Central Zoo.
Central Zoo is the best place to visit in Kathmandu, Nepal. It is located in Jawalakhel, Lalitpur. The Zoo area is about 6 hectares. This zoo is a shelter for many mammals, birds, reptiles, and fishes.
It was established by the late Rana Prime Minister Juddha Samsher in 1932. Originally, it was a private zoo but after 1956, it was opened to the public. This zoo is the best example of ex-situ conservation of wildlife.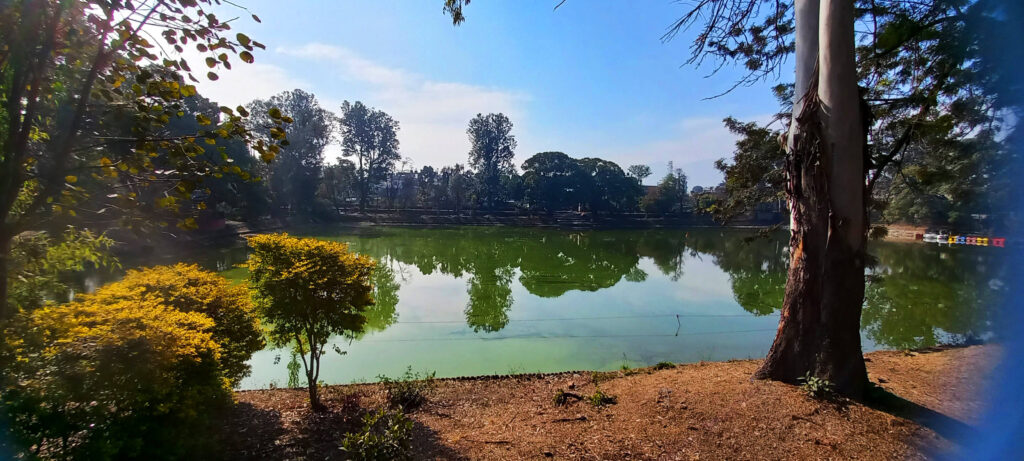 It conserves so many endangered animals such as Chimpanzee, Mona Monkey, Sloth Bear, Common Leopard, Indian Crested Porcupine, Tiger, Blackbuck, Jackal, Spotted Deer, Blue Bull, Barking Deer, Four Horned Antelope, Wild Boar, Hippopotamus, Common Langur, Elephant, and Rhinoceros, etc.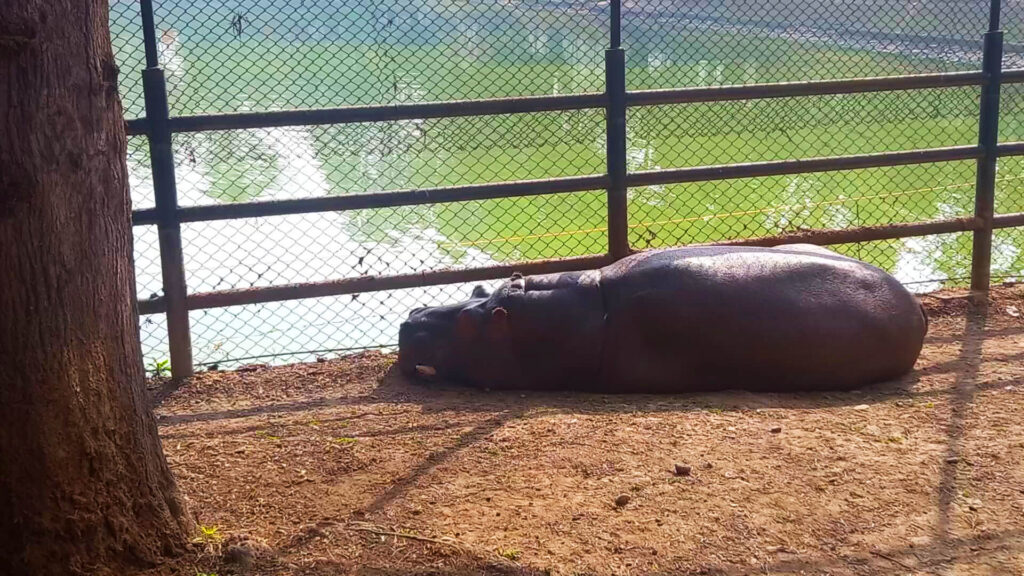 Birds are African Ostrich, Emu, Oriental Pied Hornbill etc. There are description boards of all animals and birds. So, visitors can easily get information about them.
Here, visitors can also observe or examine animals' behavior from close up. Therefore, it is the best place to visit, especially for animal lovers. Visitors can also take photos and videos of animals and birds but they can not feed them.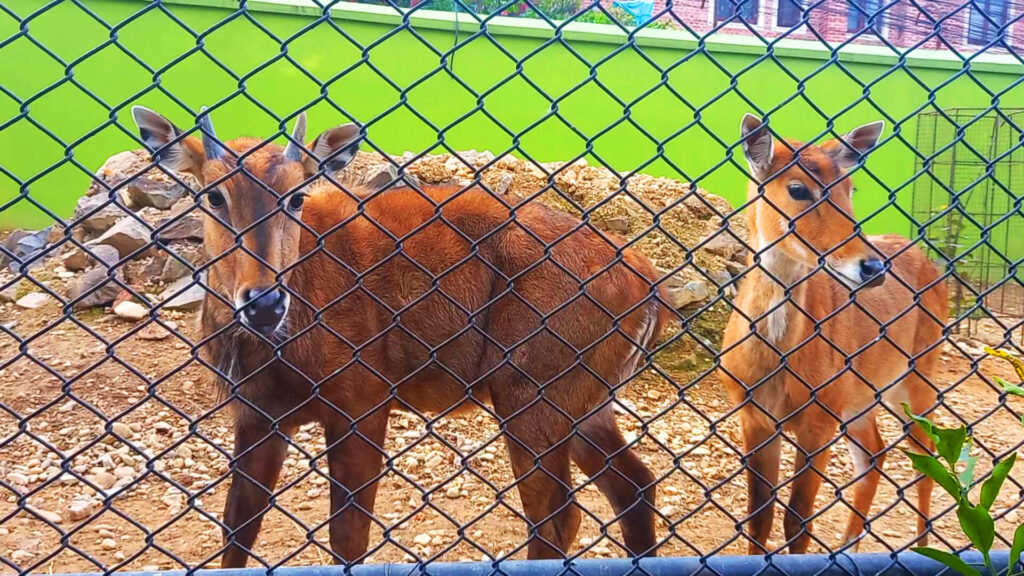 Normally, visitors come here to observe endangered animals, fishes, and birds. Likewise, students from different parts of Nepal come for research and educational purposes.
Inside the zoo, there is also a beautiful pond where visitors can enjoy boating. Moreover, they can enjoy an Elephant ride here.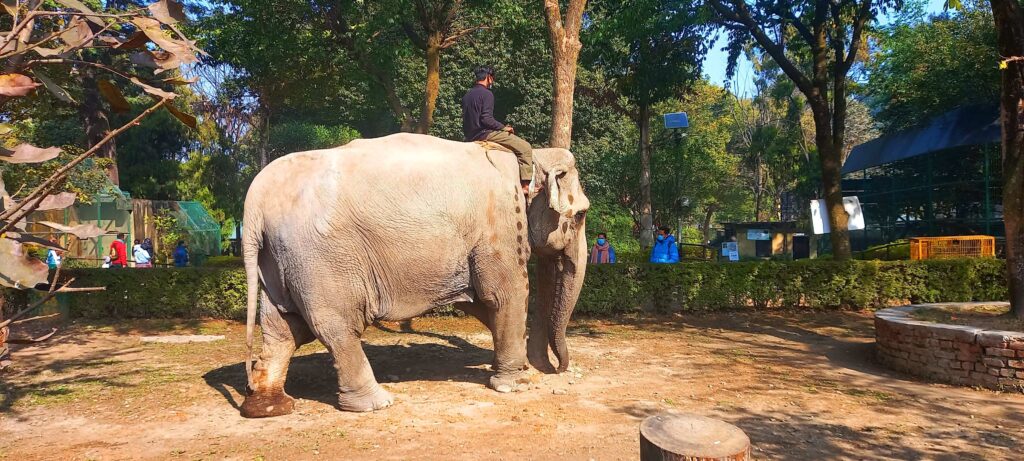 Furthermore, the Central Zoo area also contains a playground for children. They can play many games like swings, merry-go-round, etc.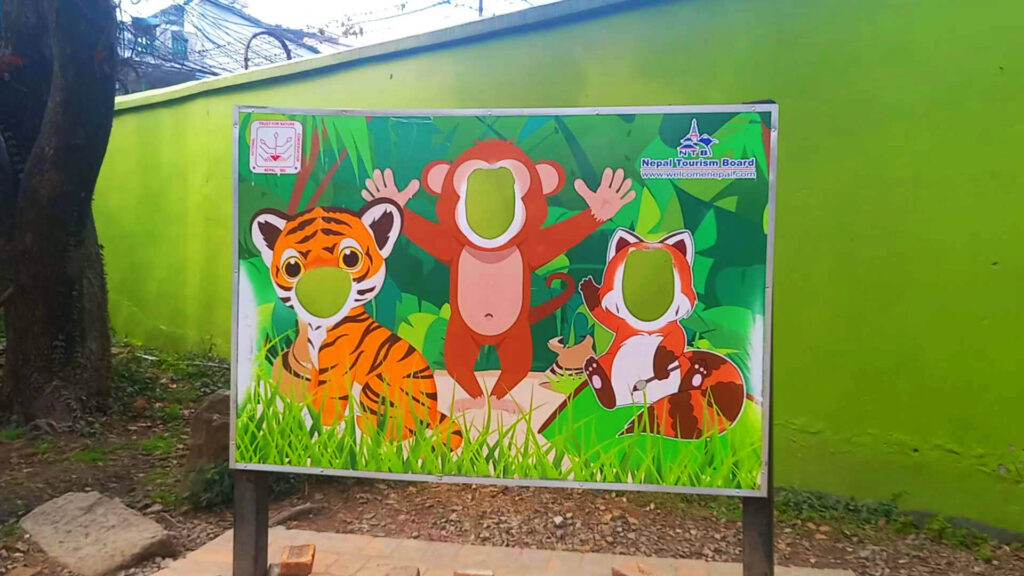 The opening and closing time of the zoo is from 10 AM to 5 PM. The zoo prefers entry fees. Entry fees are different for visitors of Nepal, SAARC countries, and for Foreigners.
Inside the zoo, there is a service of restaurants and toilets.
We hoped this article was helpful.
If you liked this article, then please stay connected to us on Facebook, Instagram, YouTube, and Twitter.