Top 10 Best Places to Visit in Ilam, Nepal
Want you know the best places to visit in Illam?
Ilam is one of the famous places for tea in Nepal where most of the local people take tea as their main income source. It lies in the Eastern part of the Nepal.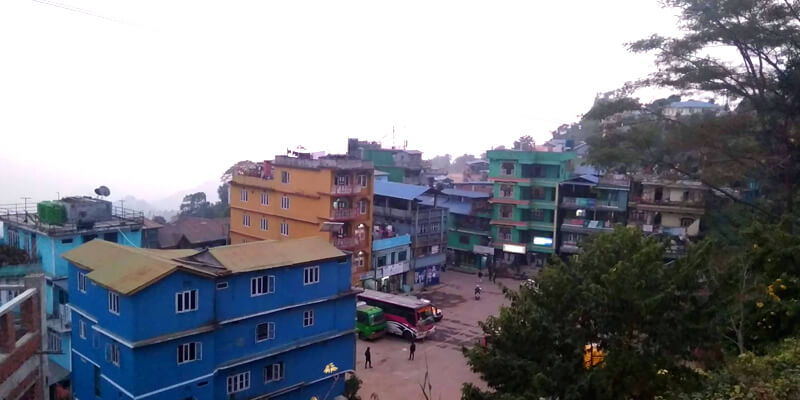 Ilam is located on the hillside from where visitors enjoy the mind-blowing views of mountains, forests, and varieties of culture. The main 4 rivers run within the Illam are Puwamai, Deaumai, Mai, and Jugmai.
The subtropical climate of Illam offers good weather all over the year. October-December is supposed to be the best time to visit it.
The peoples of the various community including Rai, Limbu, Gurung, Magar, Brahmin, and Chettris are live here. They follow farming as their major profession.
Because of its natural diversity, illam is getting the best research field for students and a fun area for other visitors.
In this article, we will share with you the best places to visit in Illam.
1. Kanyam and Fikkal
Kanyam is also known as a tea garden. Its maximum area is covered with tea plantation. It is a famous place for a picnic spot. Most of the visitors love to take photographs with a tea garden.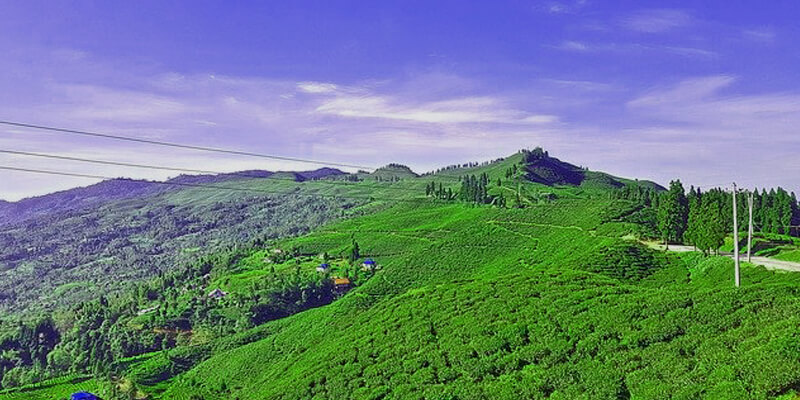 Students also visit Kanyam for botanical and anthropological research. A glabrous view of sunrise and sunset make the tea garden more beautiful.
In Ilam, visitors will get the chance to taste different varieties of tea.
2. Mai Pokhari
Mai Pokhari is a wetland in Nepal which is included in the Ramsar site. It is one of the best places to visit in Illam.
Boating and fishing on fresh and beautiful Mai Pokhari surrounded by the green forest is another attraction of this place. We can see the wonderful images (reflections) of hills through the water.
It has a botanical garden with the collection of rare varieties of flora and fauna including orchid plants.
It takes nearly 3 hours to reach Mai Pokhari from Bazzar in vehicles. Mai Pokhari is a pilgrimage site for Hindu and Buddhists.
3. Antu Danda
Antu Danda is one of the most visited places in Ilam. It is famous for short trekking with a marvelous view of sunrise, sunset, and mountains.
Antu Danda is rich in cultural diversity where different caste of people lives including Rai, Limbu, Lepcha, Tamang, and others. They offer well hotel facilities.
It is the best place for those who love to learn about multiple cultures and traditions.
If you are planning to drive here, then it takes only 3 hours from Ilam Bazaar.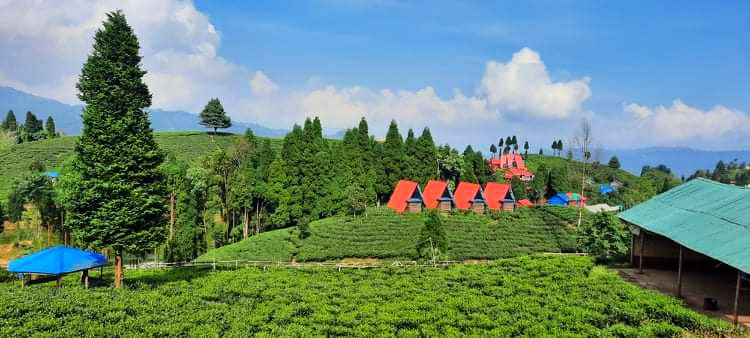 4. Sandakpur
Sandakpur is one of the highest peaks in Nepal. It is located about 3636 m from sea level which offers spectacular views of mountains including Everest, Kanchenjunga, and Makalu.
The summit of Sandakpur has a small beautiful village with few hotels. It offers mostly cold weather.
It is rich in natural diversity including rare flora and fauna. We can see varieties of Himalayan birds including Danphe.
5. Siddhi Thumka
Everybody loves the spectacular view of sunset and sunrise. Siddhi Thumka is one that provides stunning views of the rising sun, Mahabharat range, and Terai flatlands.
Visitors can get 3 hours short trekking experience here.
6. Chhintapu
Chhintapu is one of the famous places for valuable flora and fauna. We can find a large number of plant species including the most valuable medicinal plant Yarshagumba and Paanch Aaulay.
In this area, sometimes, we can observe Red panda and musk deer. Spring season is the best time to visit here because the blossom of about 11 types of Rhododendron will welcome you.
If you are a botany student and planning for a field visit, then Chhintapu can be a perfect place.
7. Pathivara
Pathivara is an important religious place for Hindu believers. It is placed in a higher altitude of Ilam and offers cold weather throughout the year.
This Pathivara is also called small Pathivara which is supposed to be the little sister of Patghivara in Taplejung. It offers a peaceful and greenery environment for visitors.
8. Gajurmukhi
Gajunmukhi is one of the most visited places in Ilam located near to the Deumai River. There are a famous religious temple and a mysterious cave with carved images of god.
We can reach here on a four-hour trek from Ilam Bazaar. Seasonal transportation, local guide survives are also available here.
9. Mai Beni
Mai Beni is a place in Ilam situated at the junction point of Mai Khola and Jogma Khola. It is about 3 km away from the main Bazaar.
It has a temple devoted to Lord Shiva. The temple gets a large number of worshippers at the time of Maghe Sankranti.
10. Seti Devi Temple
Seti Devi Temple is a cultural and religious temple in Ilam. Its magnificent site gets both local and tourist visitors. 
The temple holds the image of Seti Devi ( Hindu goddess).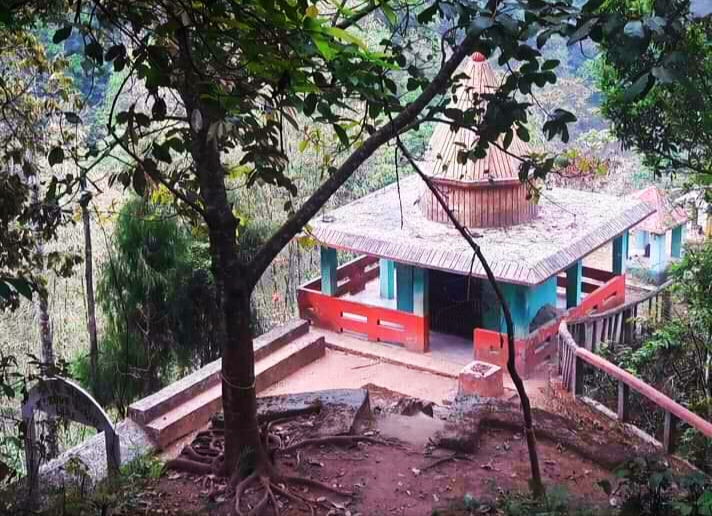 We hope this article helped you find the best places to visit in Ilam.
If you liked this article, then please stay connected to us on Facebook and Twitter.