Sagarmatha National Park, Nepal
Sagarmatha is a Nepali word where Sagar means sky and matha means head. People call it Everest in the English language. Sagarmatha National Park locates at Solukhumbu District, eastern Nepal which covers an area of 1148 km square.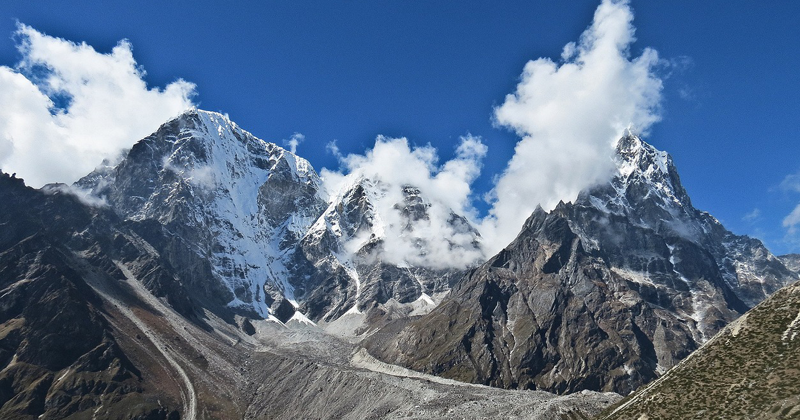 It established in 1976 and listed as a Natural World Heritage Site in 1979. People know this national park as the first national park listed as Natural World Heritage Site. Makalu Barun National Park, Dudh Koshi River, and other magnificent landscapes surround it from all around.
The highest peak of the world, Mt Everest lies in this National park. And also you can see the spectacular and heavenly views of other small peaks like Lhotse, Cho Oyu, Thamserku, Nuptse, etc. in this national park.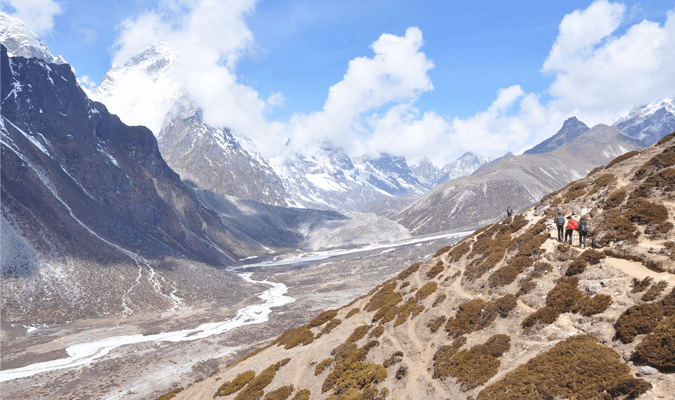 The forest area of this national park is full of Fir, Juniper, Birch, Rhododendron, etc. We can see Mosses and Lichens above 5000 m and 208 bird species like Impeyan pheasant, snow cock, blood pheasant, red-billed cough, snowcock, etc. There are also snow leopard, musk deer, red panda, Indian leopard, etc.
People come here for trekking to Mount Everest Base Camp, Kala Patthar, Cho La Pass, mountaineering, bird watching, etc. The Autumn months of October-November are the best season to go there. We can go there by flight or other vehicles.
We hope this article helped you to know about Sagarmatha National Park.
If you liked this article, then please stay connected to us on Facebook and Twitter.