Never Miss to Enjoy Boating at Sapta Koshi River
Do you want to experience boating in the Sapta Koshi River?
In this article, we are going to share some information about the jet boat service of Sapta Koshi River.
Boating
Boating is one of the best adventurous things to do in Nepal. Large numbers of rivers are located in Nepal i.e. Koshi, Trishuli, Kali Gandaki, Bagmati, Sarda, Karnali, Mahakali, and Rapti River, etc.
Phewa Lake, Rupa Lake, Begnas Lake, Rapti River, Narayani River, and Koshi River are famous places for boating.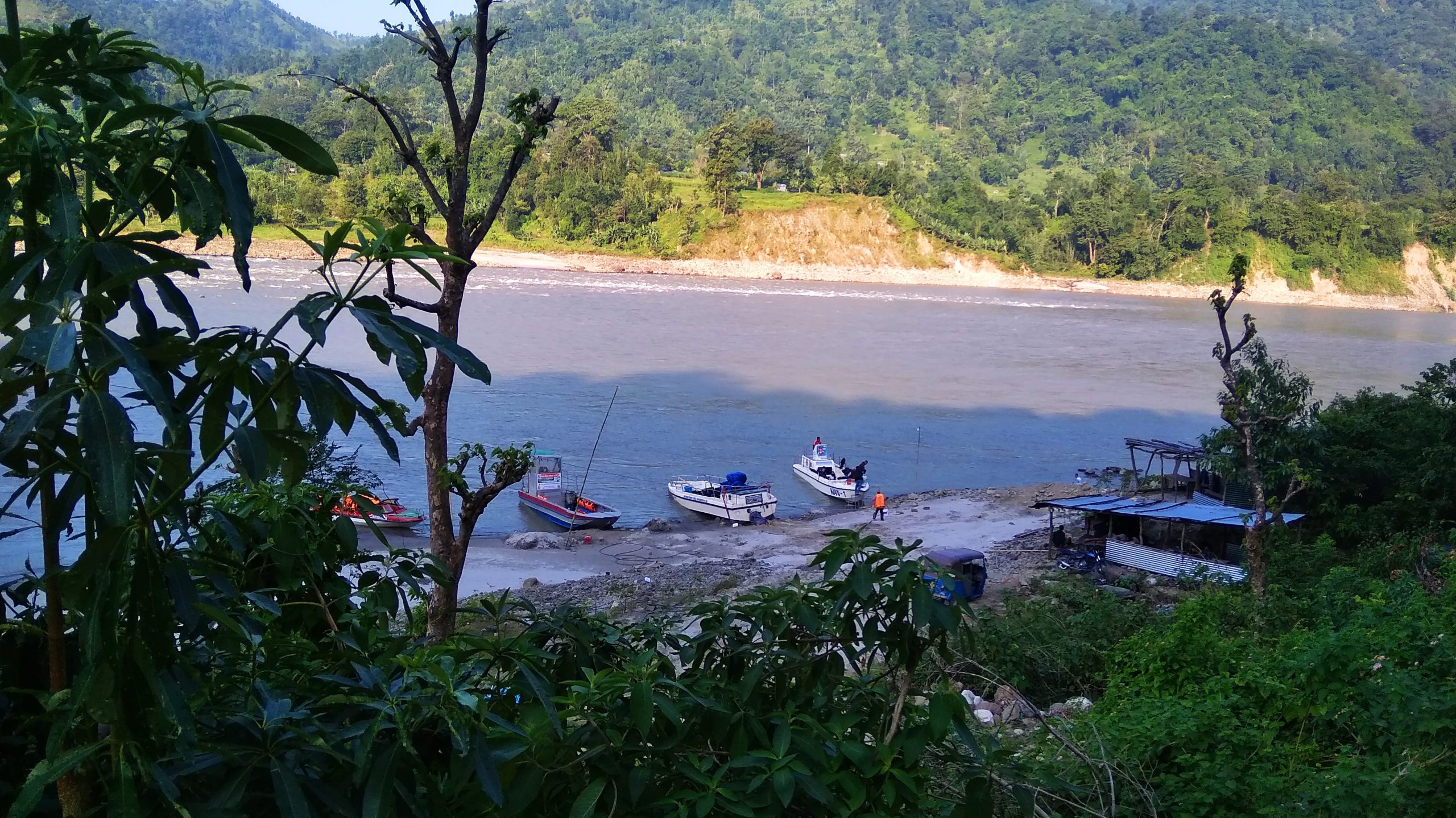 Koshi River
Koshi River is one of the popular and most visited rivers which flows through many places of Nepal, Tibet, and India. It is about 720 km long.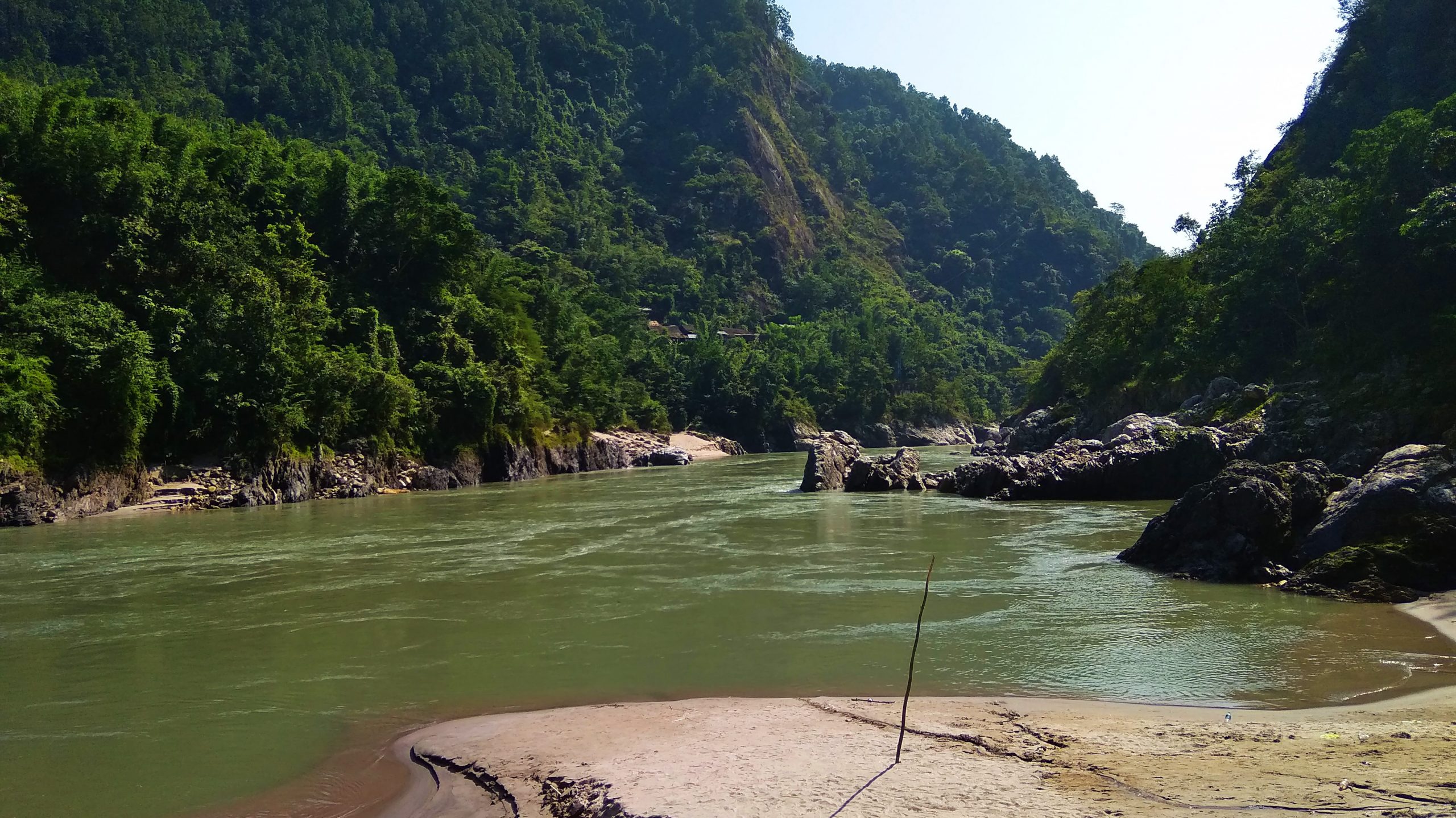 Arun, Tamor, Dudhkoshi, Likhu, Sunkoshi, Tamakoshi, Indrawati are major tributaries of the Saptakoshi River. All of those tributaries are rich in hydropower potential.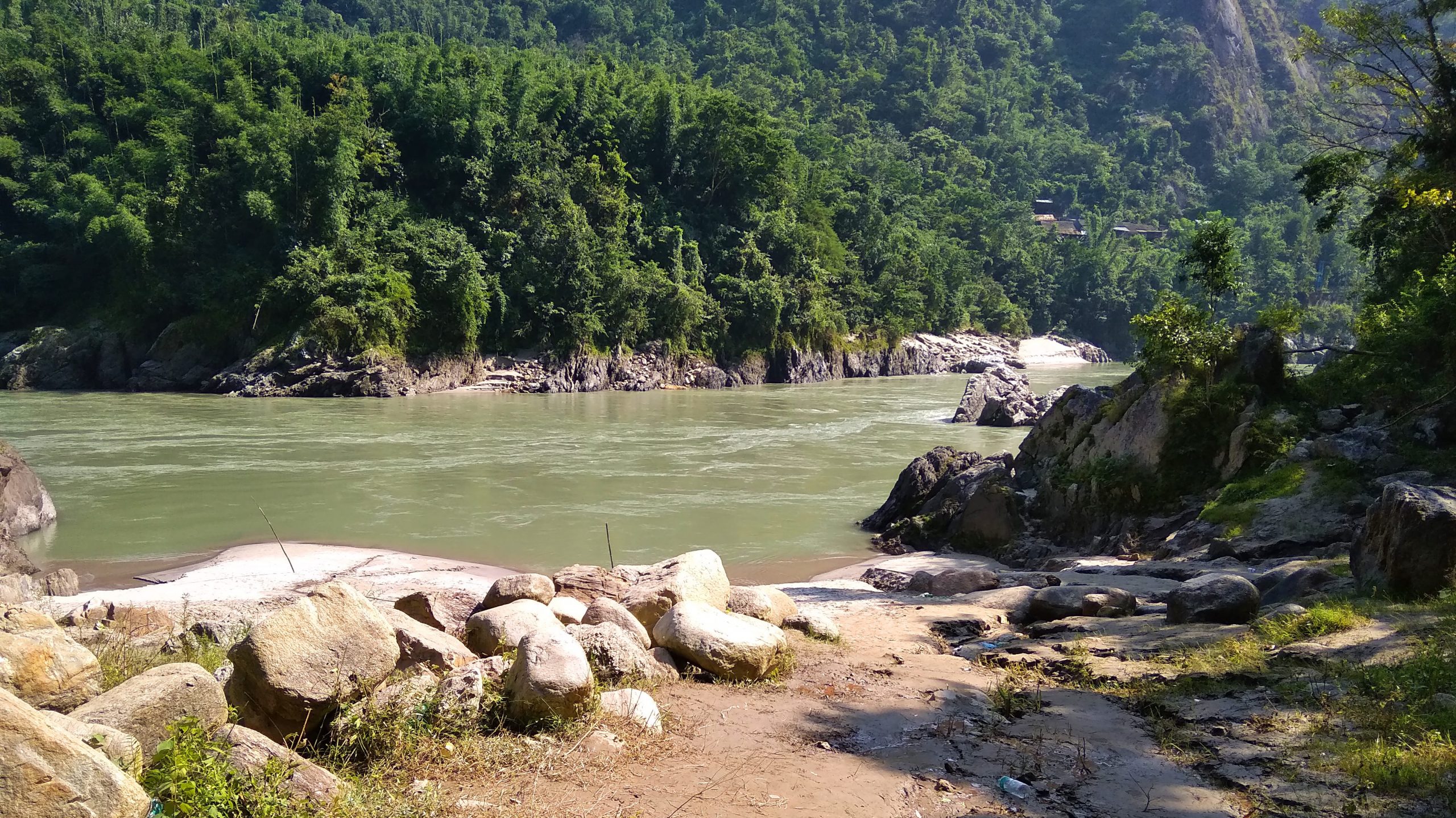 The water of Koshi is being used for the purpose of irrigation, cannoning, fishing, rafting, and to generate electricity.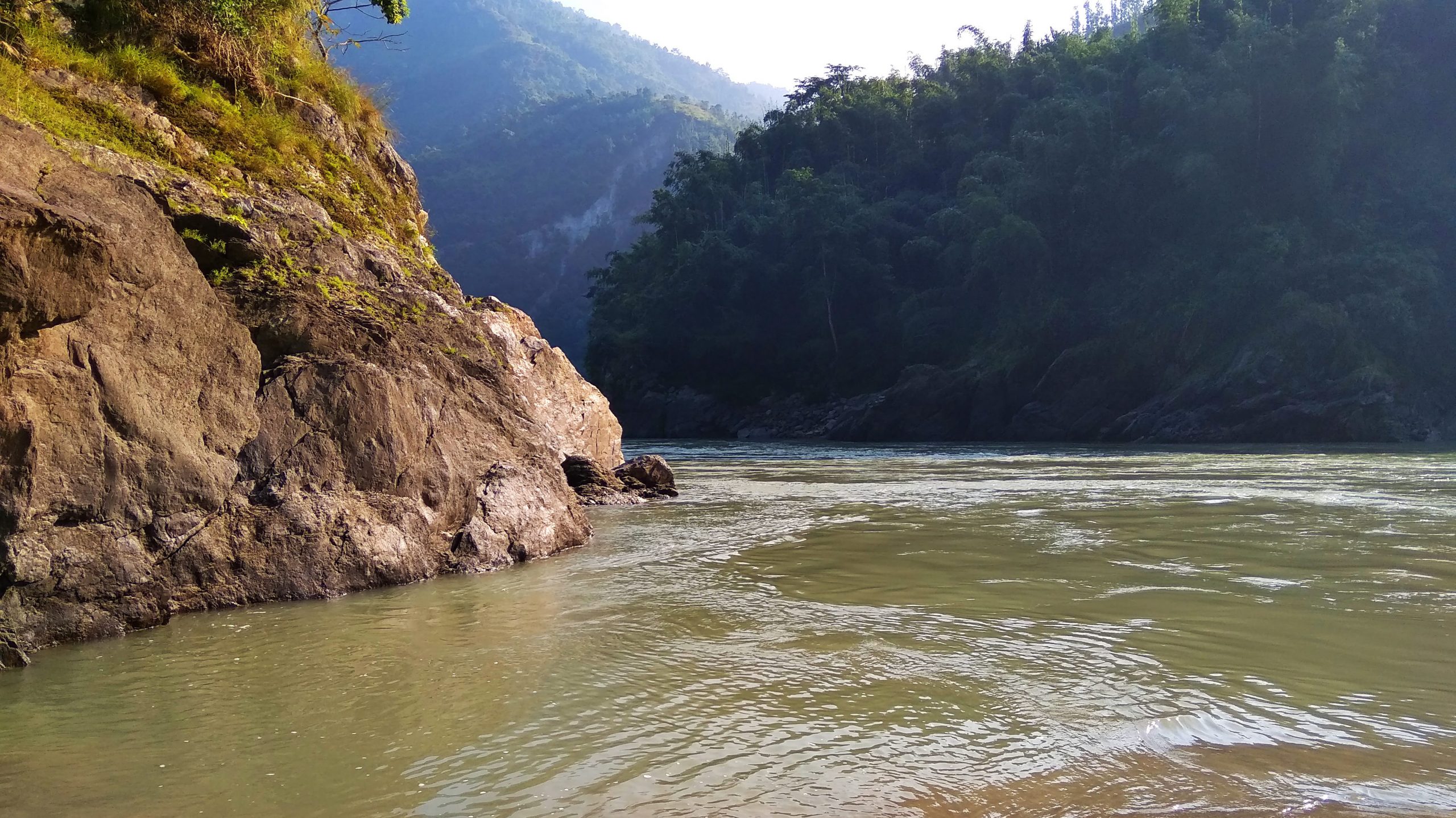 But in every monsoon, the Koshi River brings devastating floods which cause life and property losses in Bihar (Eastern India). So, it is also famous as "Sorrow of Bihar".
Jet boat service in Sapta Koshi River
Jetboat service is available in Sapta Koshi River in Sunsari Districts, eastern Nepal. This service was started on April 2, 2018. Large numbers of local tourists come to experience boating every day.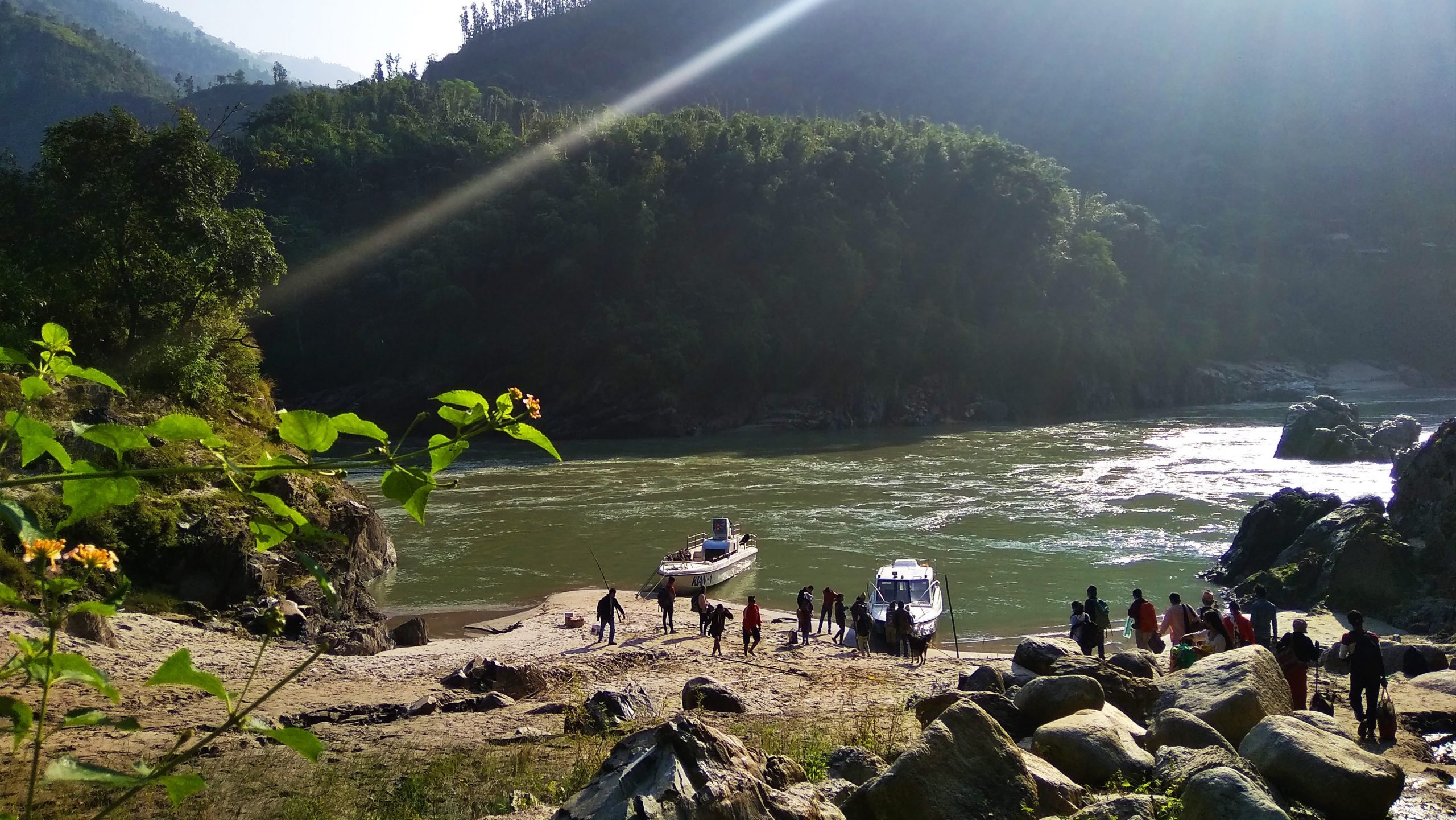 One trip boat service (Chataraghat to Macchuwa) completes within 30-40 minutes. Recently 3-4 Jet boats are on service. The jet boat usually carries a minimum of 25 passengers on one trip.
Throughout the journey of the boat, passengers can also enjoy the mind-blowing view of green hills, boat waves, river beach, numerous suspension bridges, Akare Bhir, Simle bazaar, and Barahakshetra Temple (a popular religious site in Sunsari district).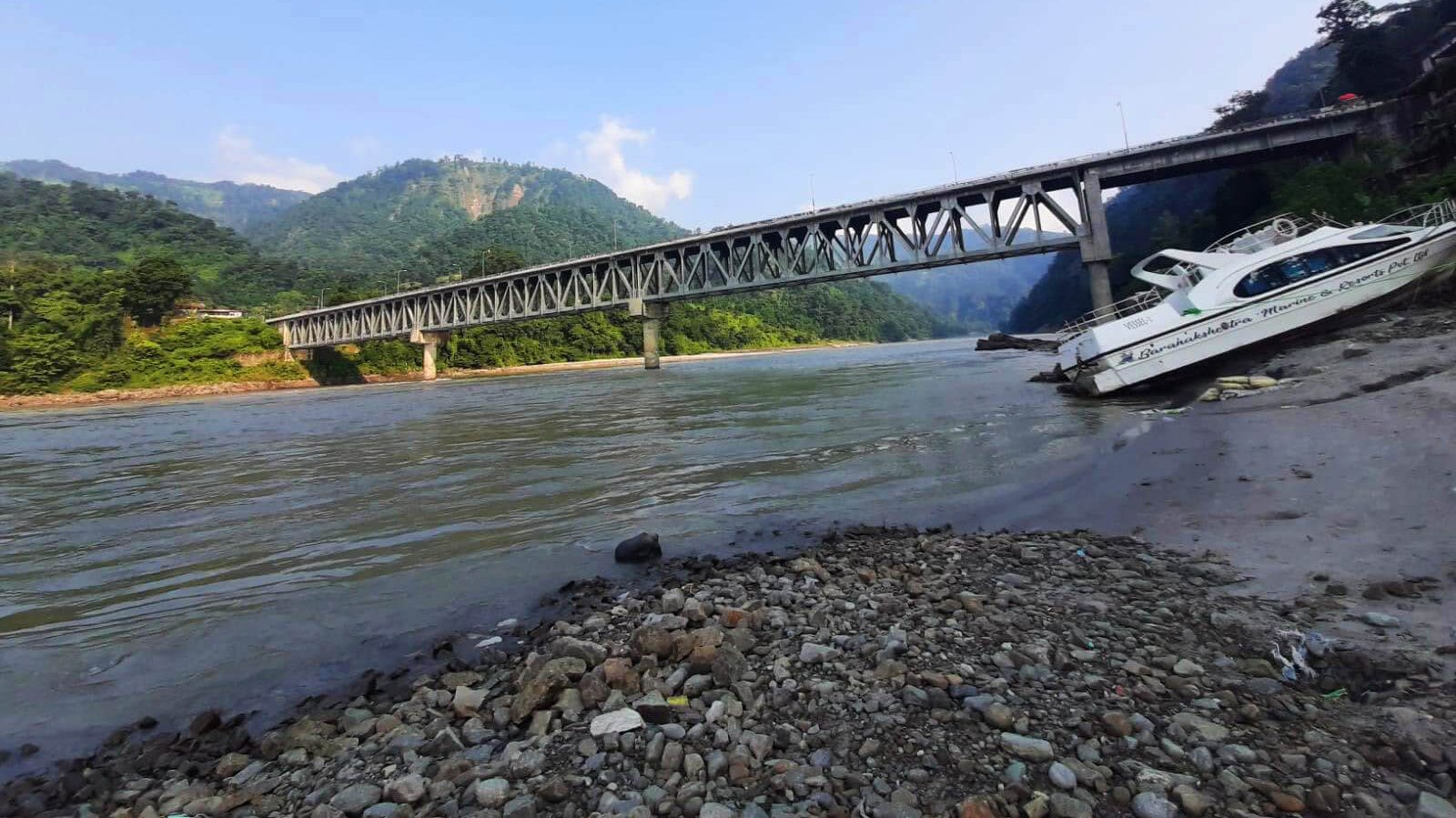 It is also the best transportation service for those passengers who are traveling to the hilly regions of Eastern Nepal including the Bhojpur district.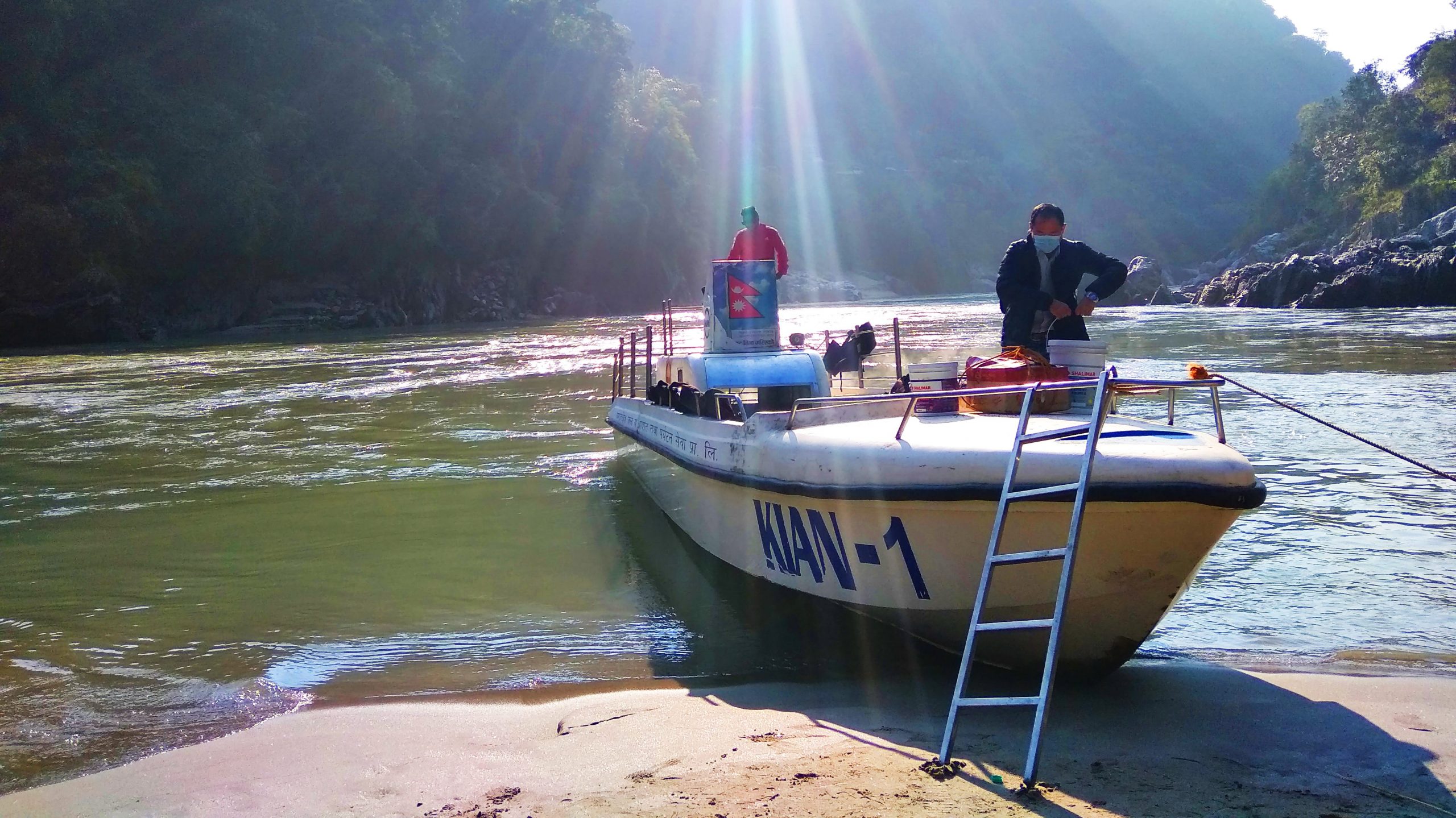 Winter is the best season for boating in Nepal. During rainy seasons, the water of the Koshi river increases, so boat service used to be closed for some weeks or months. And of course, After decreasing of water level, the Jetboat starts its service again.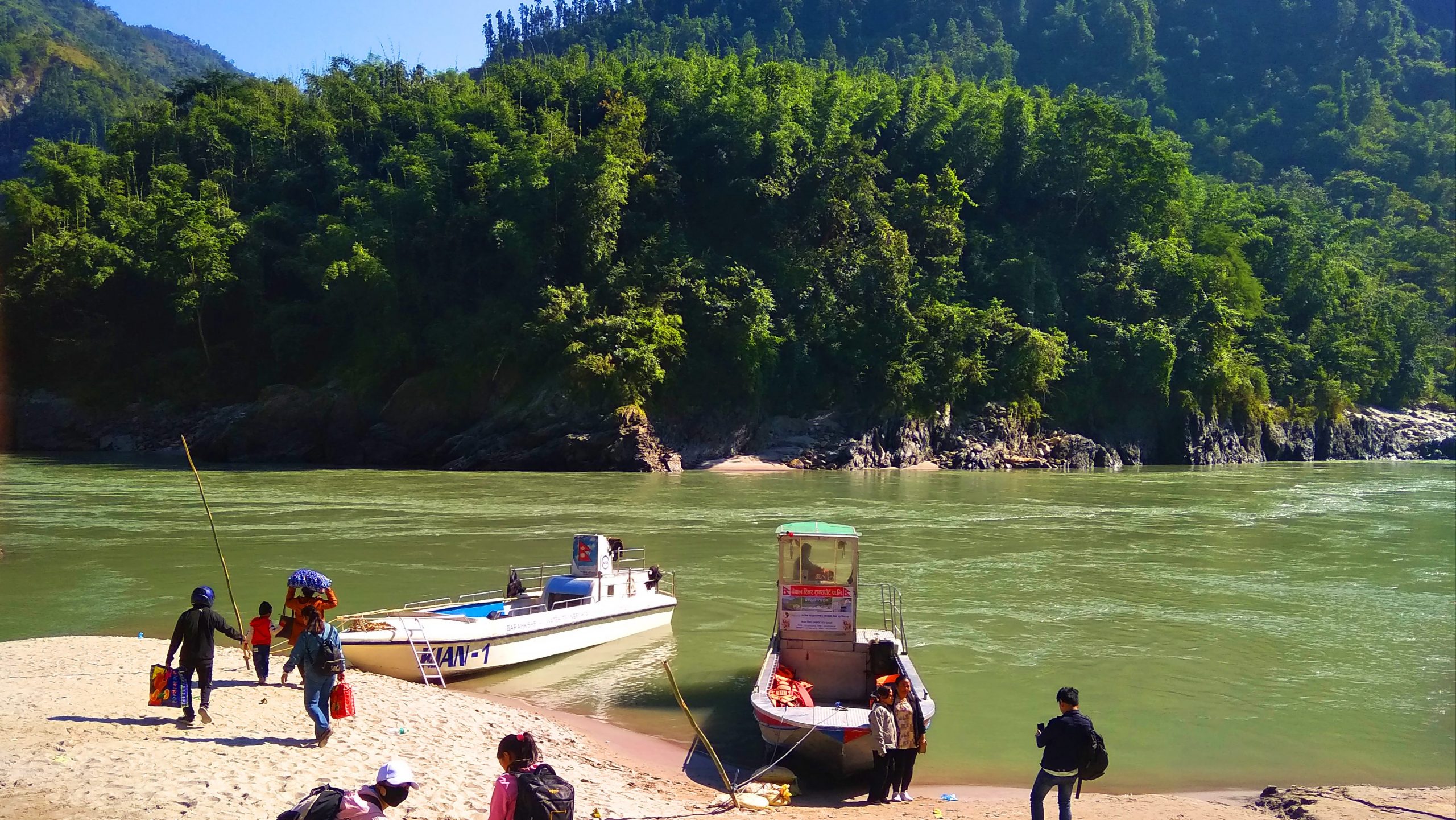 When there is no boat service, travelers continue their journey by walking through Akare Bhir. Akare Bhir is the dangerous narrow path that starts from Barahakshetra Temple and ends at Tankera.
This Bhir lies just above the Koshi River and it takes about 2 hours on foot to cross this path.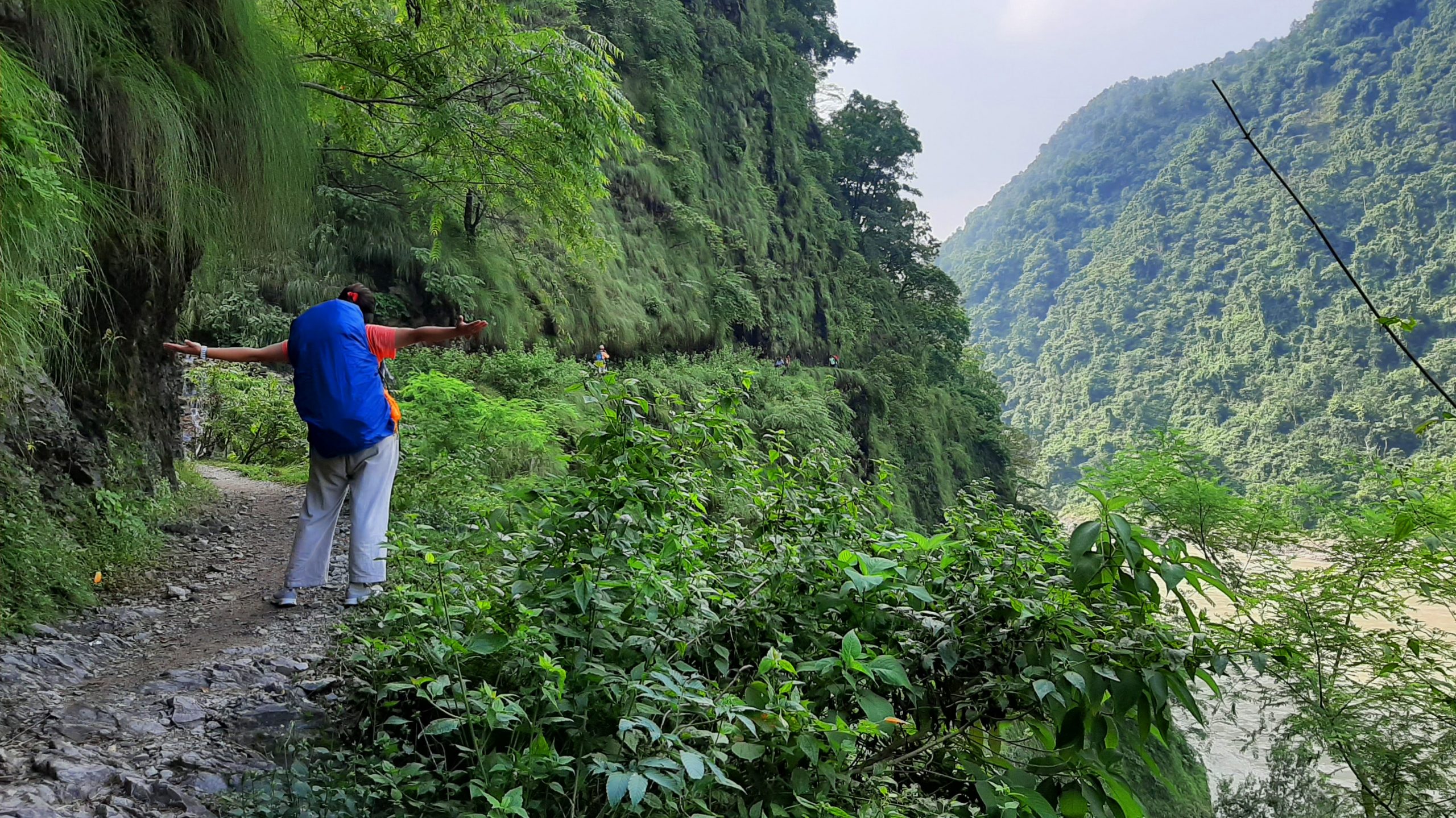 If you are an adventure lover, then please come and enjoy boating in the Sapta Koshi River at least once.
We hope this article helped you to know about the boat service in the Sapta Koshi River.
If you liked this article, then please stay connected to us on Facebook, Instagram, YouTube, and Twitter.