Top 13 Best Places to Visit in Bhojpur, Nepal
Are you planning to visit Bhojpur, Nepal?
Bhojpur is one of the best trekking destinations in Nepal. It is located in the hilly region of the country. Bhojpur is famous for Nepali knives i.e Khukuri. The entire area of Bhojpur is covered with greenery hills and surrounded by beautiful mountains.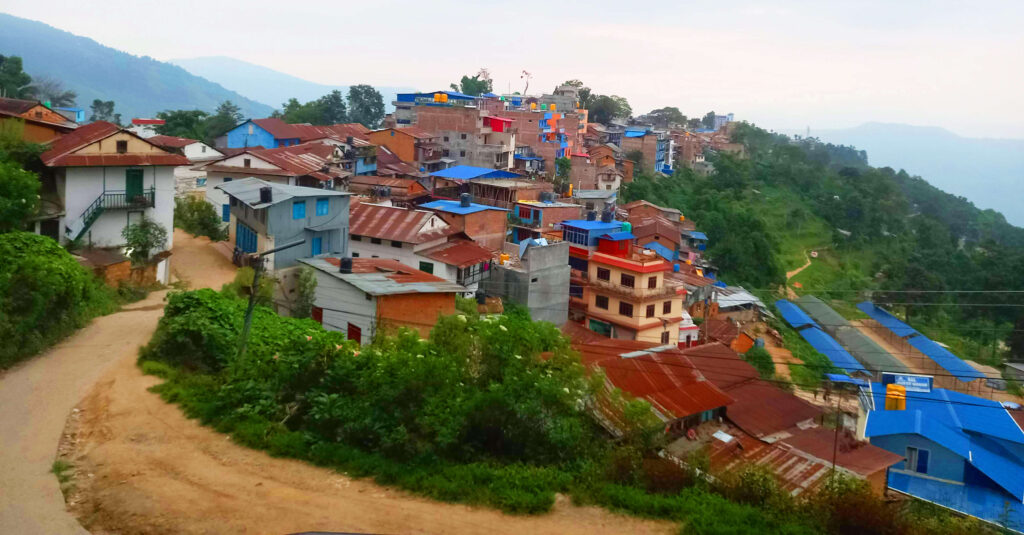 In this article, we will share with you the top 10 best places to visit in Bhojpur.
1. Salpa Pokhari
Salpa Pokhari is the most visited and beautiful place in Bhojpur. It is found at an altitude of 4000m from sea level. There are high greenery hills and the Rocky Mountains around Salpa Lake.
Salpa Pokhari offers fresh weather, a peaceful environment, and a beautiful reflection of Silichung Dada. A few small and beautiful monument temples are also situated at the bank of Pokhari.
If you are in Bhojpur, then don't miss visiting this mysterious lake.
2. Tyamke Dada
Tyamke Dada is one of the highest peaks in Bhojpur. Visitors come here for hiking and to enjoy its natural beauty. The top of the Tyamke Dada offers greenery views of hills and stunning views of mountains.
It is also one of the best places to visit in Bhojpur. There is a mysterious temple. It has constructed with furniture and stone.
It takes about an hour to reach Tyamke Dada on the trek from Tyamke base camp. The teak leads to the forest of rhododendron and Sungava.
3. Khoksik village
Khoksik is a beautiful village located southwest part of Bhojpur, Nepal. It is flat land surrounded by greenery hills that seem like a heavenly body. Most of the houses are made in the traditional method i.e wall of stone-soil and roof of dry grass.

It is a village of the Rai community. Villagers follow their Rai culture, religion, festivals, and language very strictly. It is the best place for those who want to study about the Rai community and lifestyle. All of the villagers are very kind.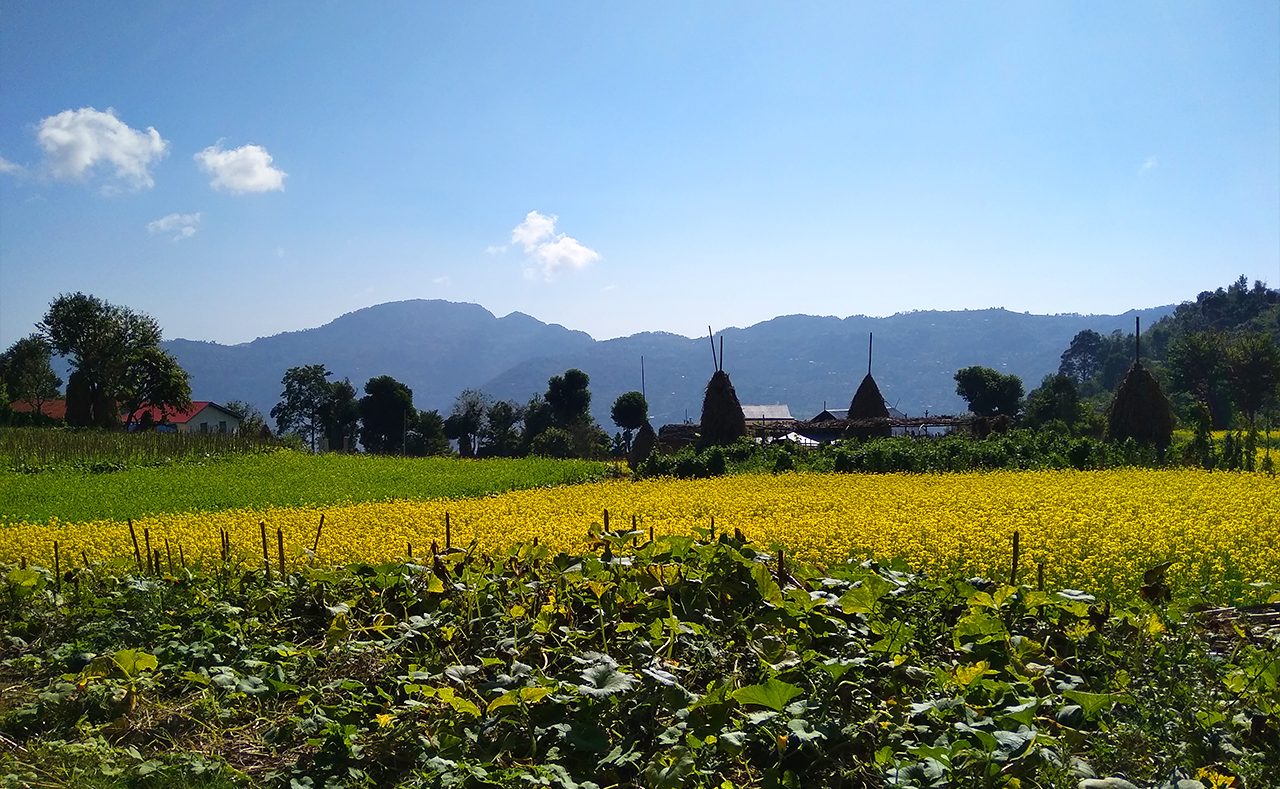 There are many waterfalls and rivers including Kawa Khola. The village offers stunning views of sunrise and sunset. Greenery hills and splendid views of the mountains make the village more beautiful.
4. Silichung Dada
Silichung is a famous rocky mountain and one of the best places to visit in Bhojpur. It takes only a few hours to reach here from the Salpa Pokhari. This dada offers stunning views of mountains and hills.
Silichung Dada lies at an altitude of 4153 m from sea level. It is one of the popular trekking destinations. The peak is surrounded by various districts including Khotang, Solukhumbu, and Sankhuwasawa.
Visitors can reach here about 6 hours upright walk from Salphaphedi of Dobhaney-8.
5. Bhojpur Bazaar
It is the most visited and famous town in Bhojpur. Various caste of people lives here including Rai, Newari, Chhetries, and Brahmins. It is a stage of cultural diversity.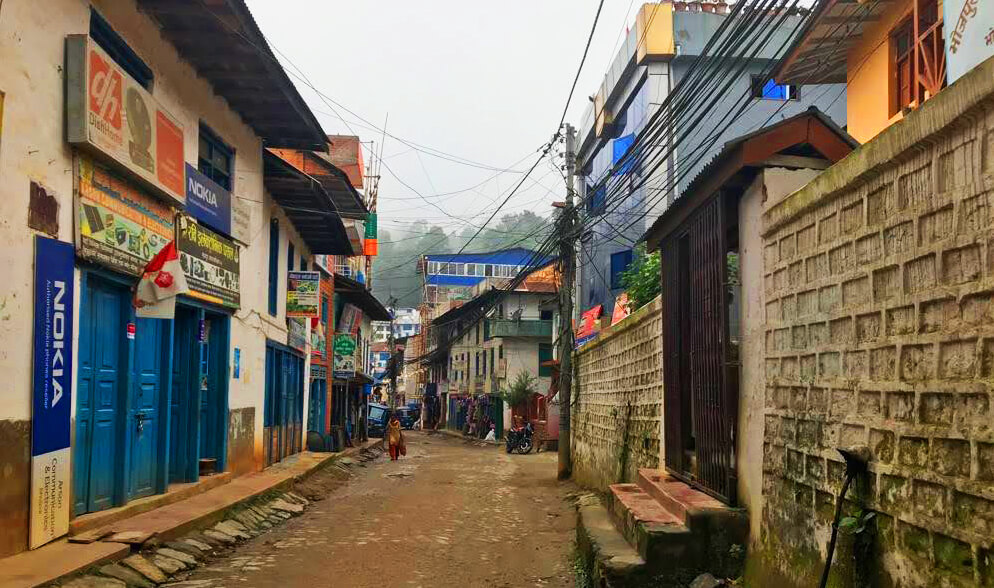 There is a famous Siddhakali temple near to bazaar. The temple gets a large number of visitors every year. One of the major attractions of the bazaar is Khukuri which is a type of Nepali knife.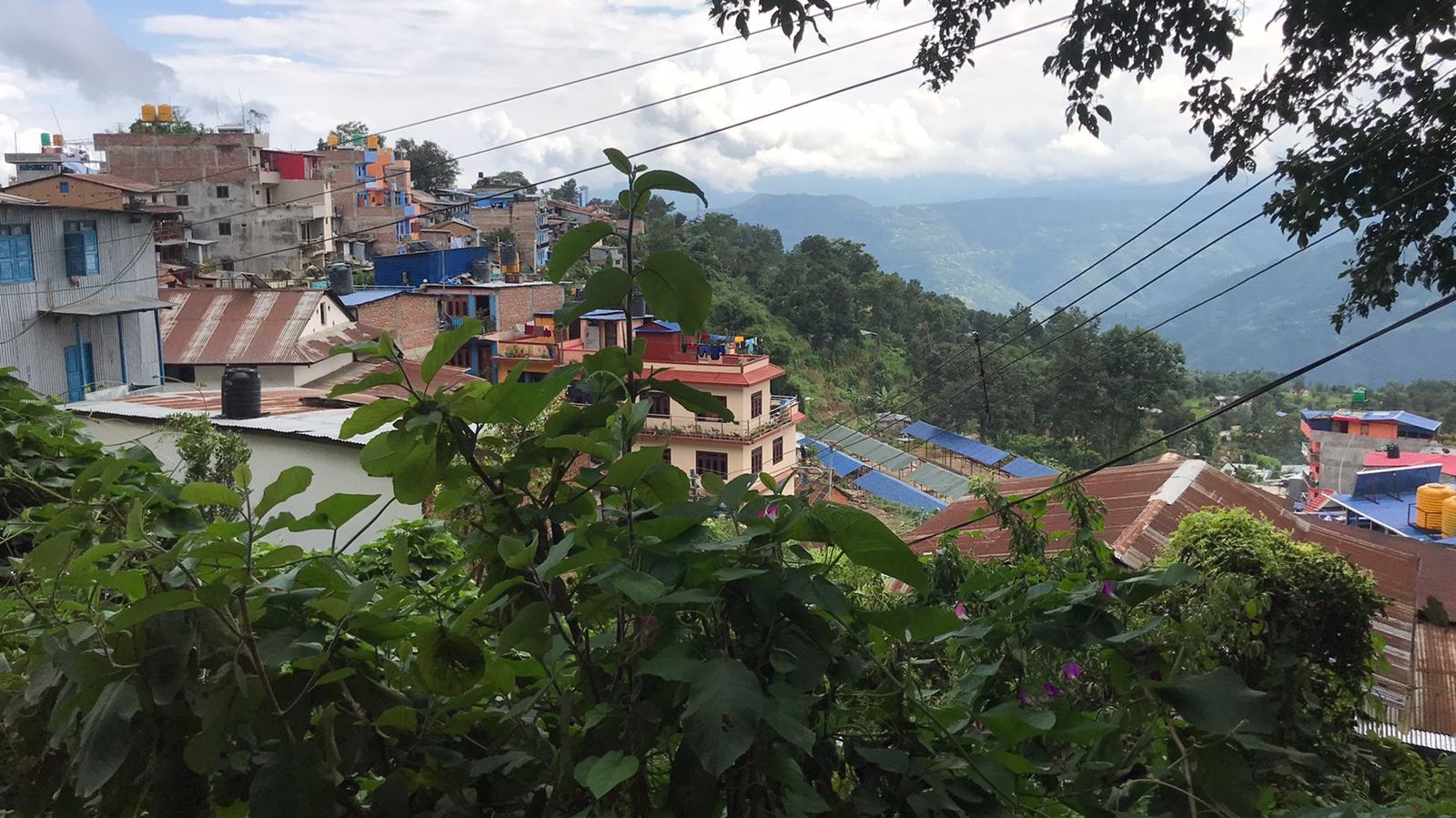 Airplanes are also available in the Bhojpur bazaar. It takes about an hour to reach here from Kathmandu on a flight.
If you are looking for a short holiday trip, then Bhojpur will be the best choice for you.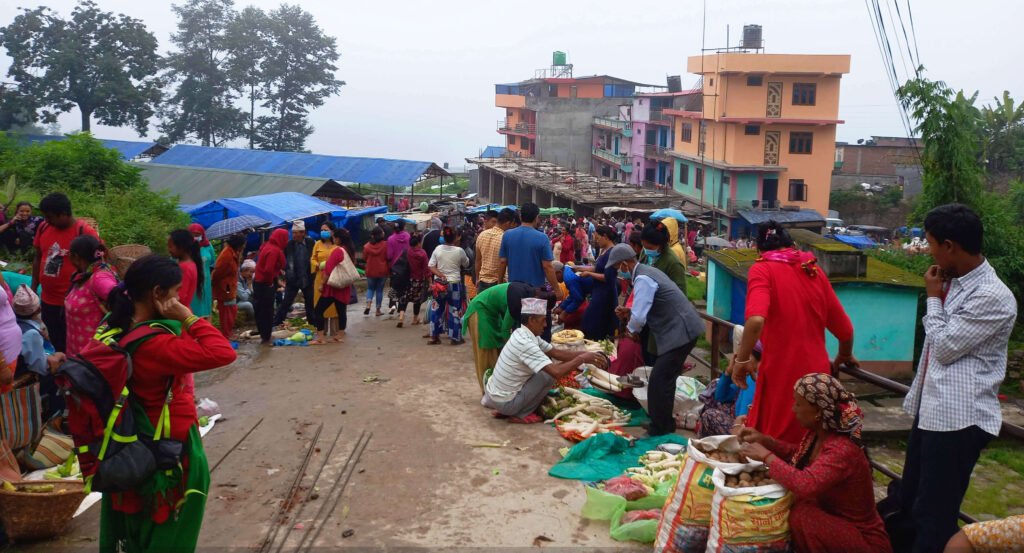 6. Kawa Khola
Kawa Khola is the most visited river in Bhojpur. It passes through the baseline of various big greenery hills.
It contains forever fresh and clean running water. At some points, it flows like a beautiful waterfall. It bordered many villages including Diten, Bahurang, Khoksik, and Pegla.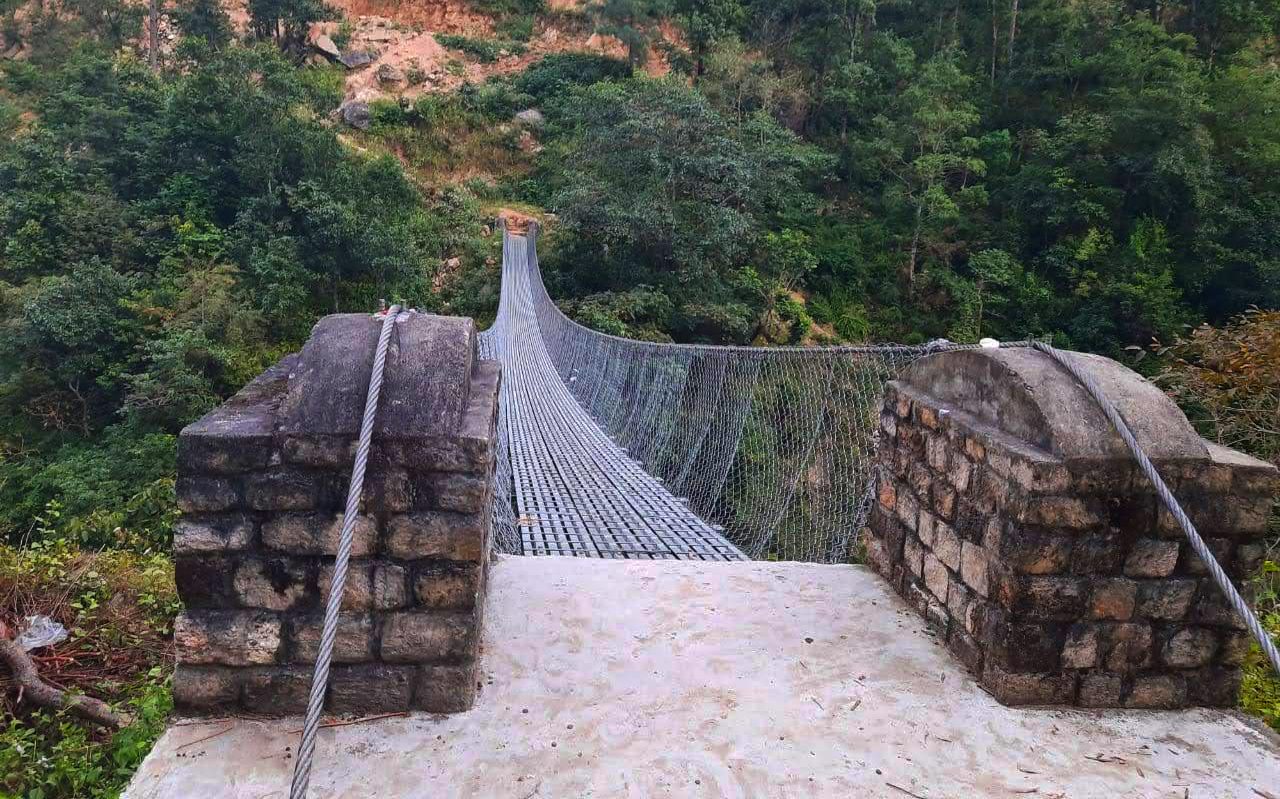 The river is famous for swimming and fishing. The local people use the running water of Kawa Khola for the production of electricity and agriculture.
There is a strong bridge to cross the river. The way of Khawa Khola leads to the Goretar bazaar.
7. Siddhakali Temple
Siddhakali Temple is one of the most visited religious places in Bhojpur, Nepal. It is a Hindu Temple located at the headquarters of Bhojpur.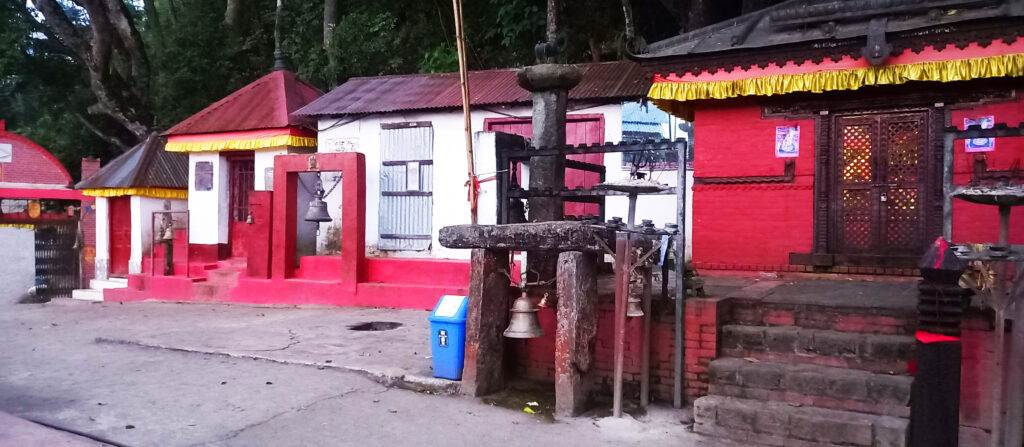 There is a beautiful temple with other small temples and green forests. It gets lots of worshipers during festivals. Morning is supposed to be the best time to visit this temple. The sounds of bell rings make us more wishful.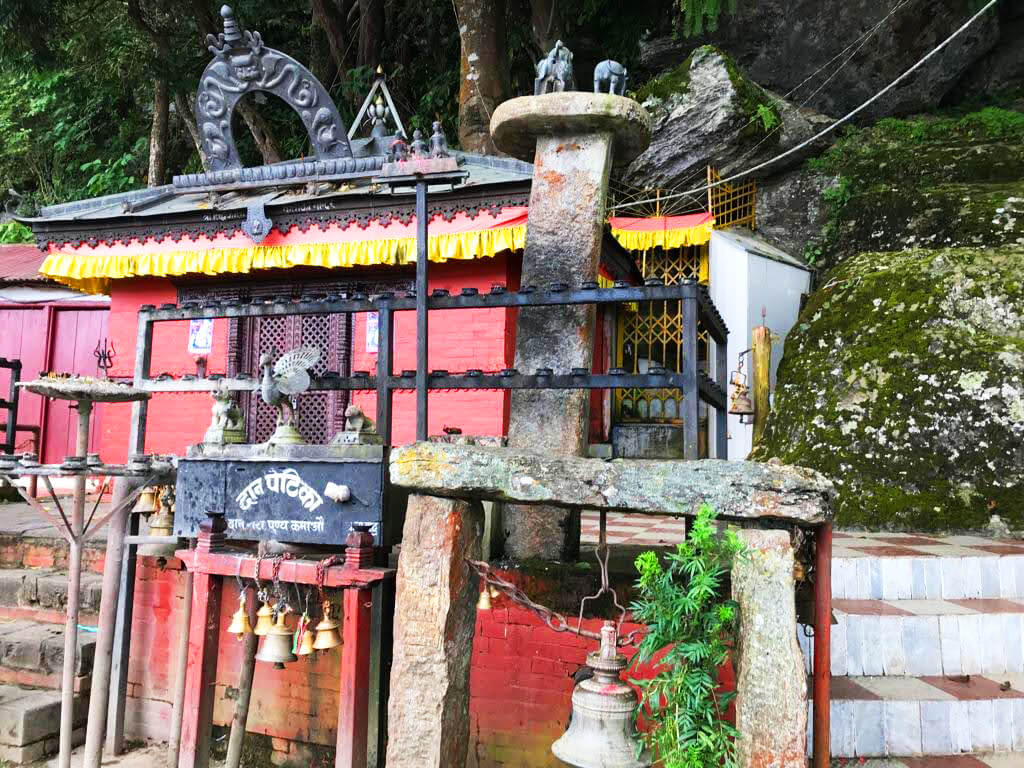 We can easily reach here on the trek from Bhojpur bazaar. The temple offers mind-blowing views of mountains and hills.
8. Ramprasadrai rural municipality
Ramprasadrai rural municipality is one of the best places to visit in Bhojpur.
Among the nine municipalities in Bhojpur, Ramprasadrai is one of them. It is located in the southwest part of the headquarter.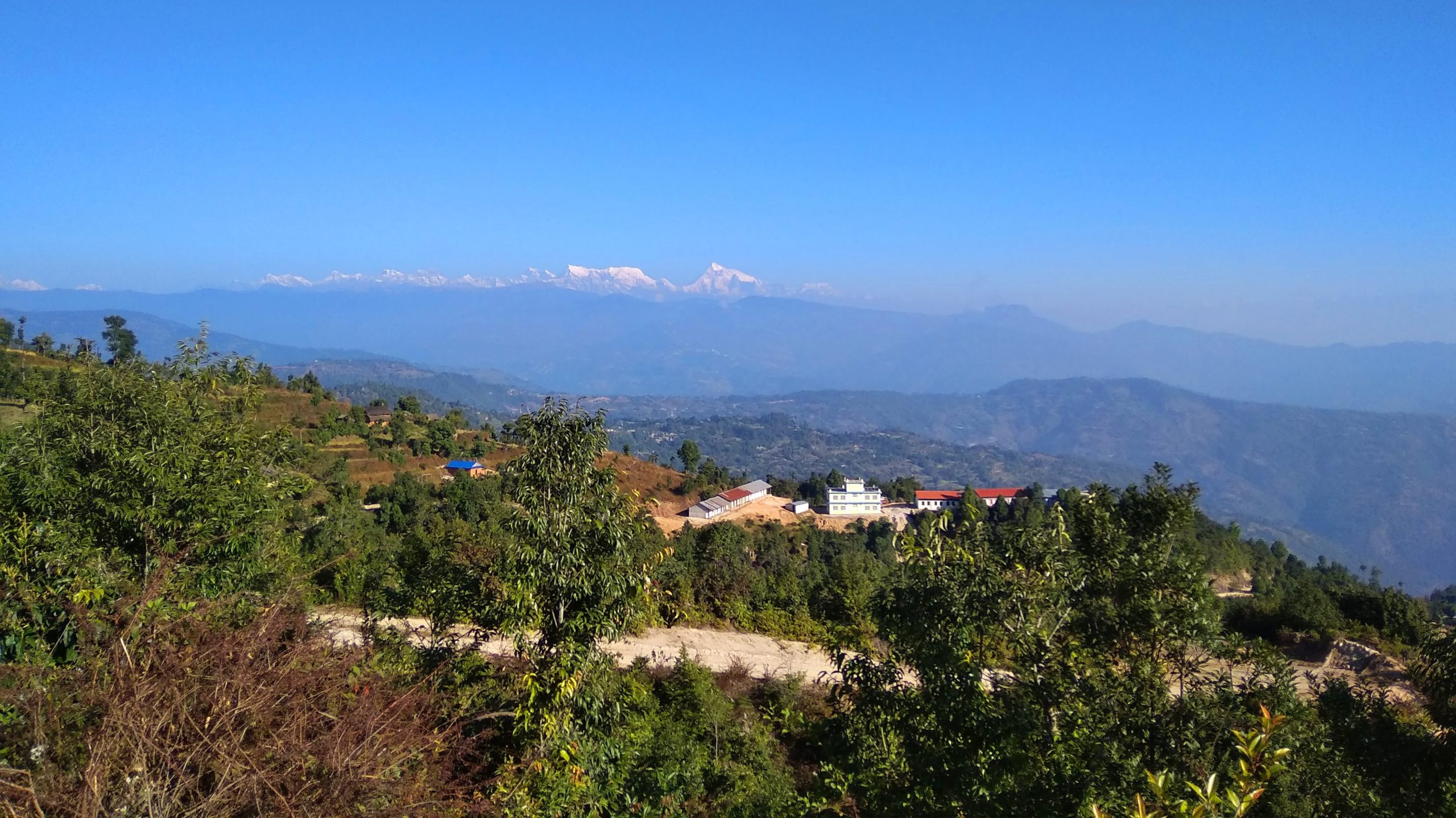 The municipality was entitled by the name of late democratic warrior Ram Prasad Rai. Ramprasad Rai worked in the Indian army at first. Later he returned to Nepal and started to fight against the Rana atrocity. It is believed that he had occupied the Singha Darbar for 24 hours just before he had killed. The statue of Ramprasad Rai has built-in many places of Bhojpur.
Ramprasadrai municipality has its historic and religious value. There are many temples including Singheswari temples and other traditional temples.
The municipality offers a large number of greenery hills, various waterfalls, rivers, and beautiful villages. Here, We can also find old traditional houses made of stone, soil, and dry grasses.
9. Naagchhanga
Naagchhanga is one of the famous and most visited waterfalls situated in the middle of two villages of Bhojpur; Baikunthey and Katunje. It is about 300 m long.
The fall passes through a big slippery rock. The rock offers mind-blowing different images of snakes. We can see the clear and well-designed images of snakes. From this serpentine rock, the name of the fall was kept as Naaghhanga.
The greenery forest and splendid views of high hills around it make the fall more beautiful.
10. Ghoretar bazaar
Ghoretar bazaar is one of the best places to visit in Bhojpur. It is located southwest of the district.
This bazaar is a well-developed local market. The people from the nearer villages come for the shopping and for selling local products.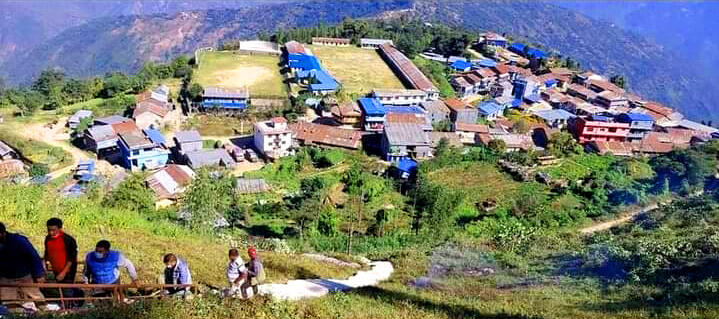 Ghoretar bazaar is a small but beautiful place. It provides a magnificent view of mountains and hills.
There is a beautiful public square situated on the nearest hill to the bazaar. Visitors can reach this square by walking through upward stairs. From here we can see the entire view of the bazaar and splendid sunrise.
The statue of comrade Tirtha Singh Kirati has been established near Ghoretar bazaar.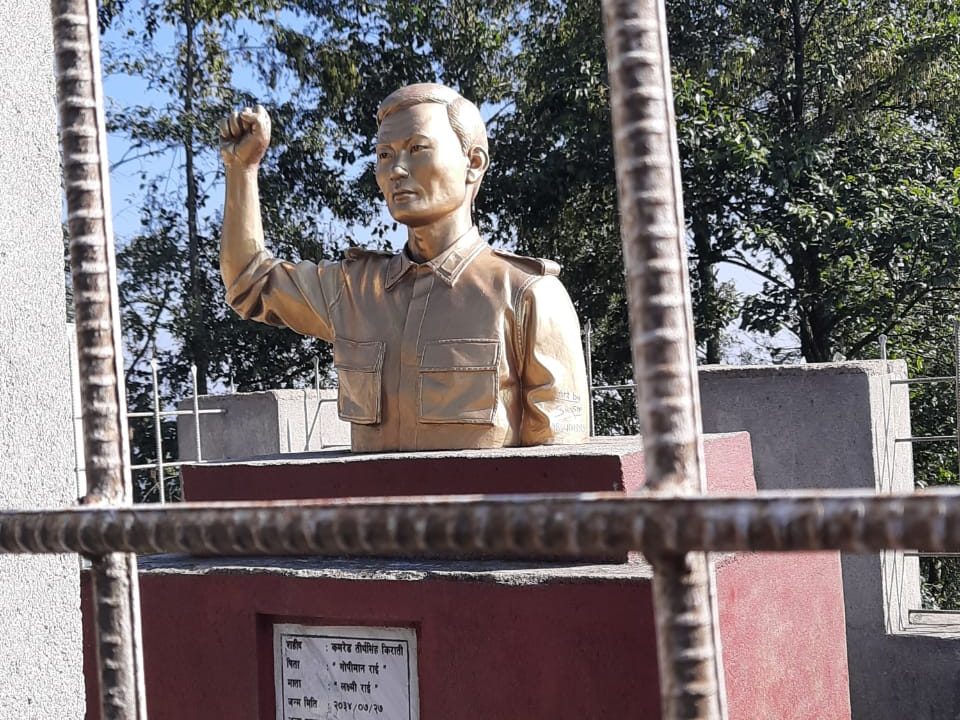 Every Saturday, Ghoretar bazaar gets a large number of visitors.
11. Purne Bazaar
Purne Bazaar is one of the best places to visit in the Bhojpur District. It takes about an hour to reach here from Ghoretar bazaar on the trek and 20 minutes on the minibus. But it takes a whole day to reach here from headquarter of Bhojpur.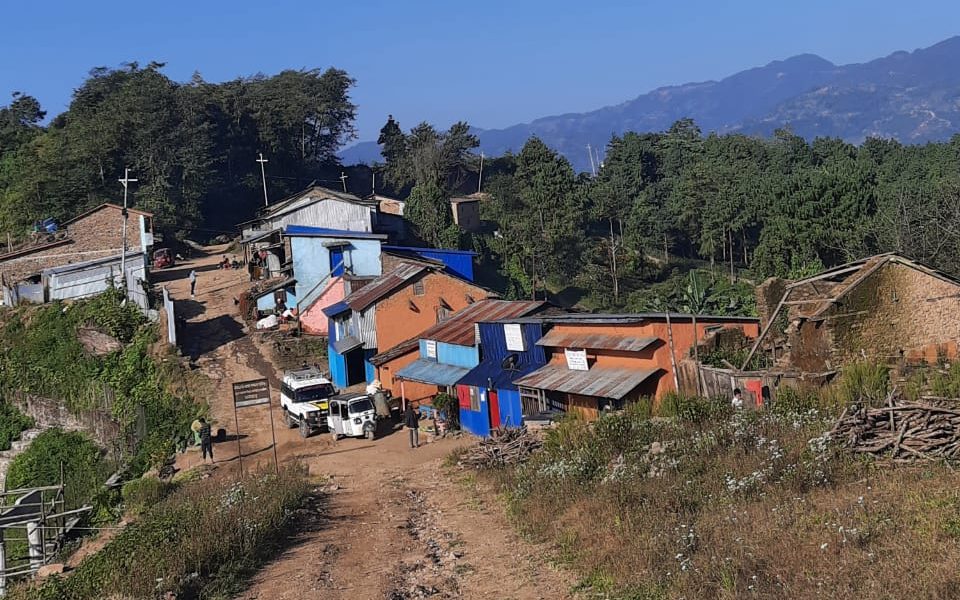 It locates at the top of the hill, so always offers cold weather. In the winter season, it offers foggy weather too. Every Saturday, local people visit this place for shopping.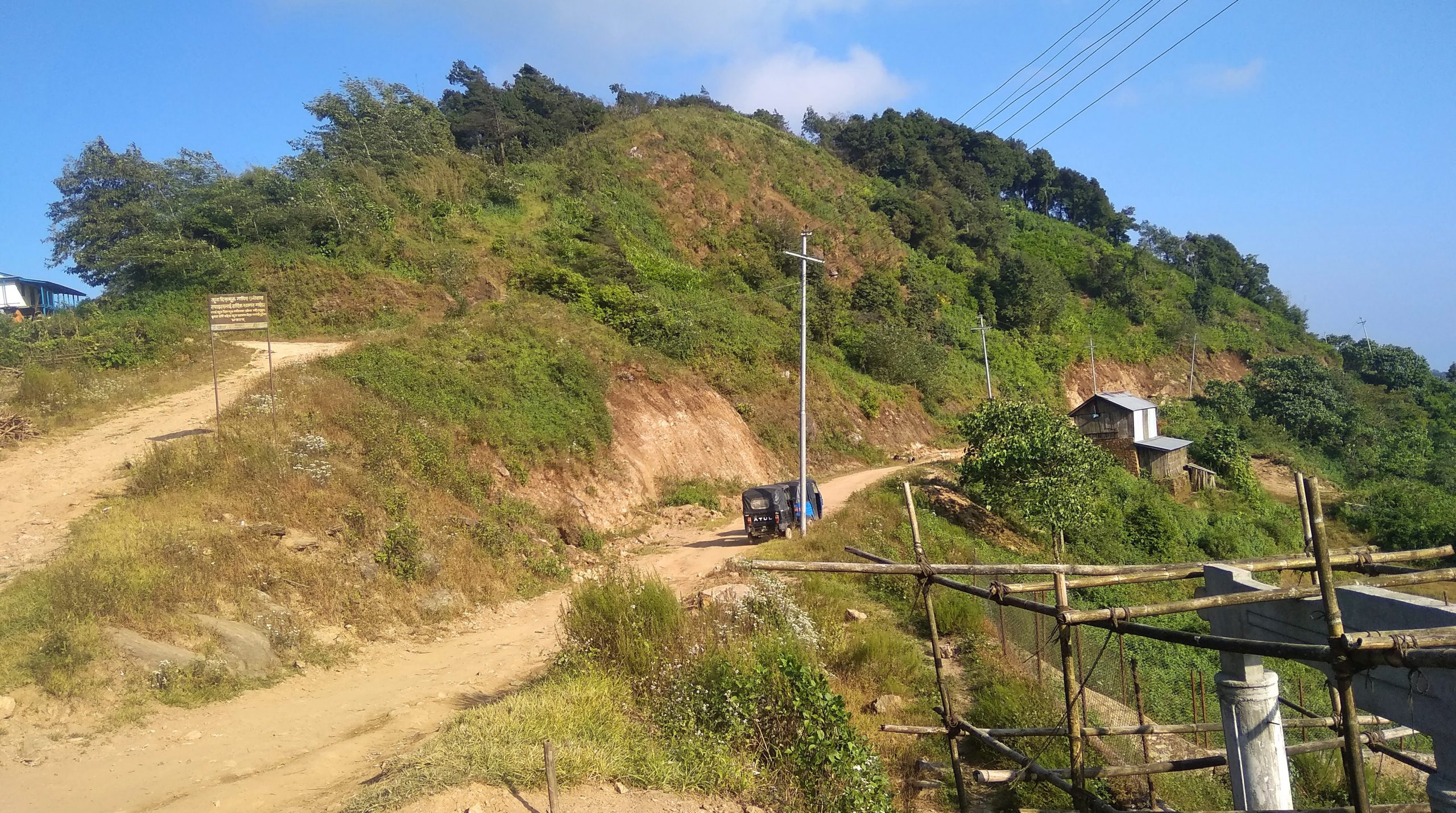 12. Bayang Bazaar
It is one of the famous places in Bhojpur district which locates in province no. 1 of Nepal. This bazaar offers transportation and hotel services. Police stations and colleges are also found here.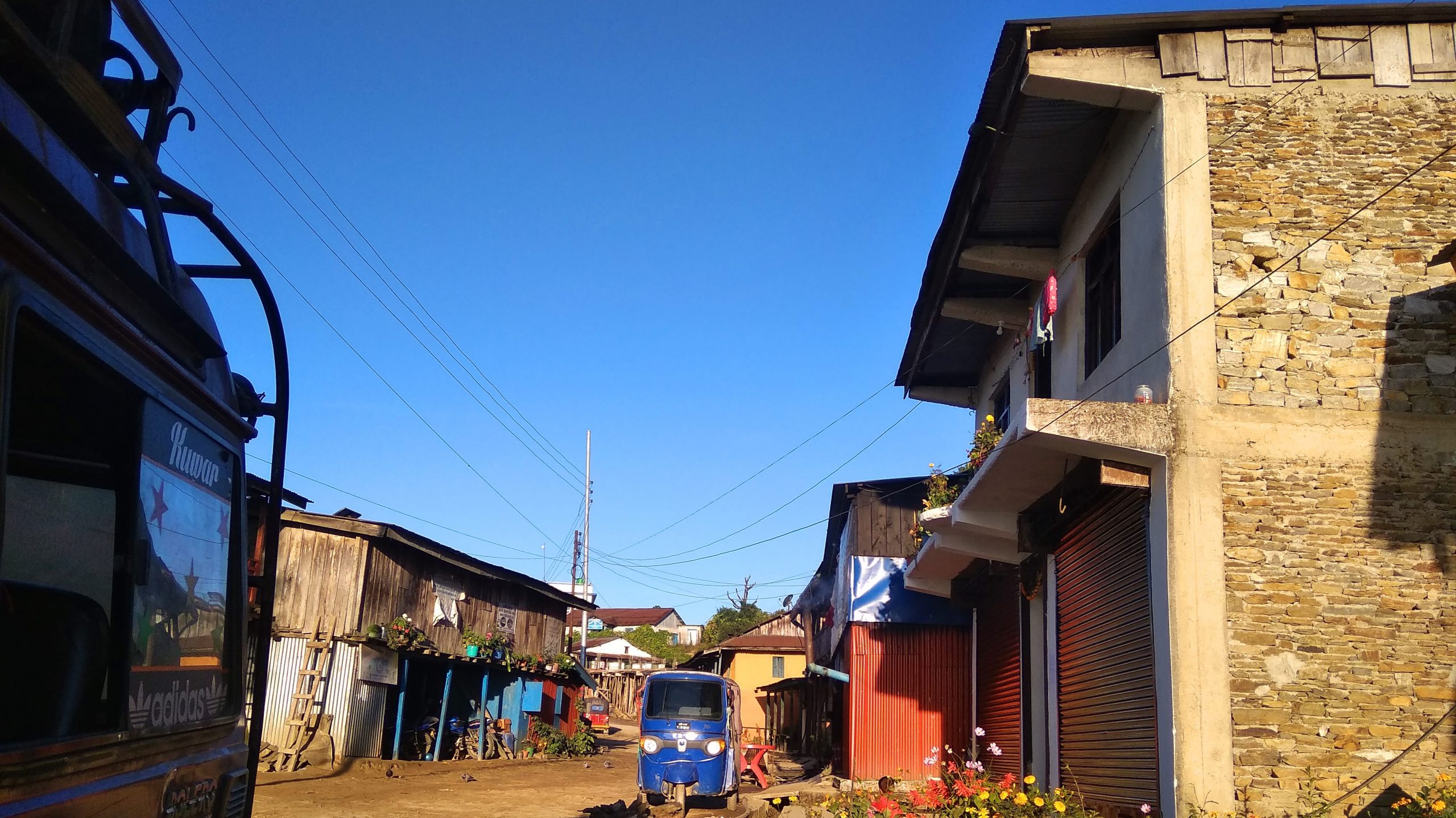 It offers a temperate climate and a mind-blowing view of mountains and green hills. Kal Pokhari is another attraction of Bayang which locates 1 km away from the bazaar.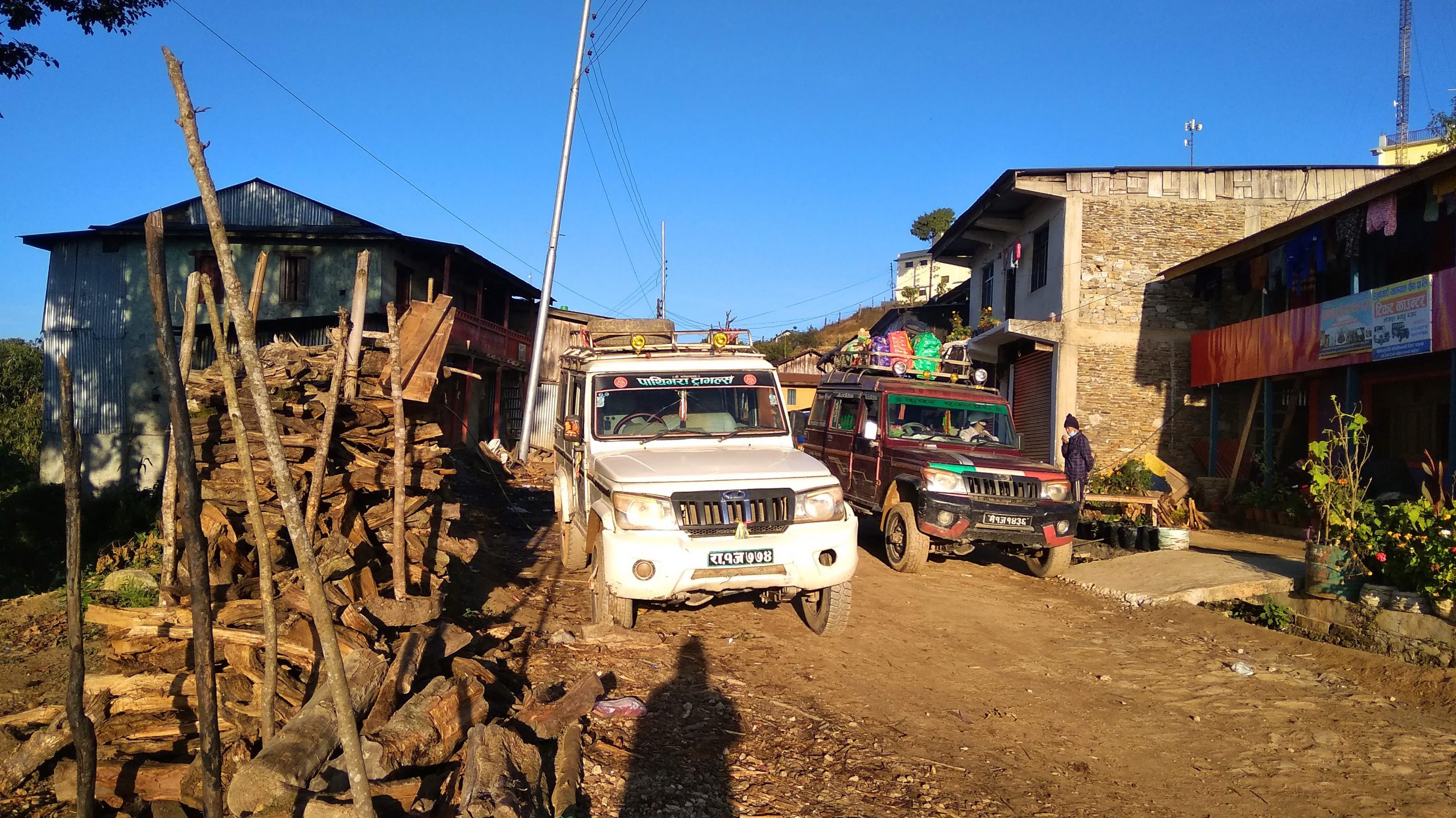 13. Falamdhunga
It is a place in Bhojpur Nepal which is located near Ghoretar Bazaar. Minibusses are available here. Few hotels are also found here.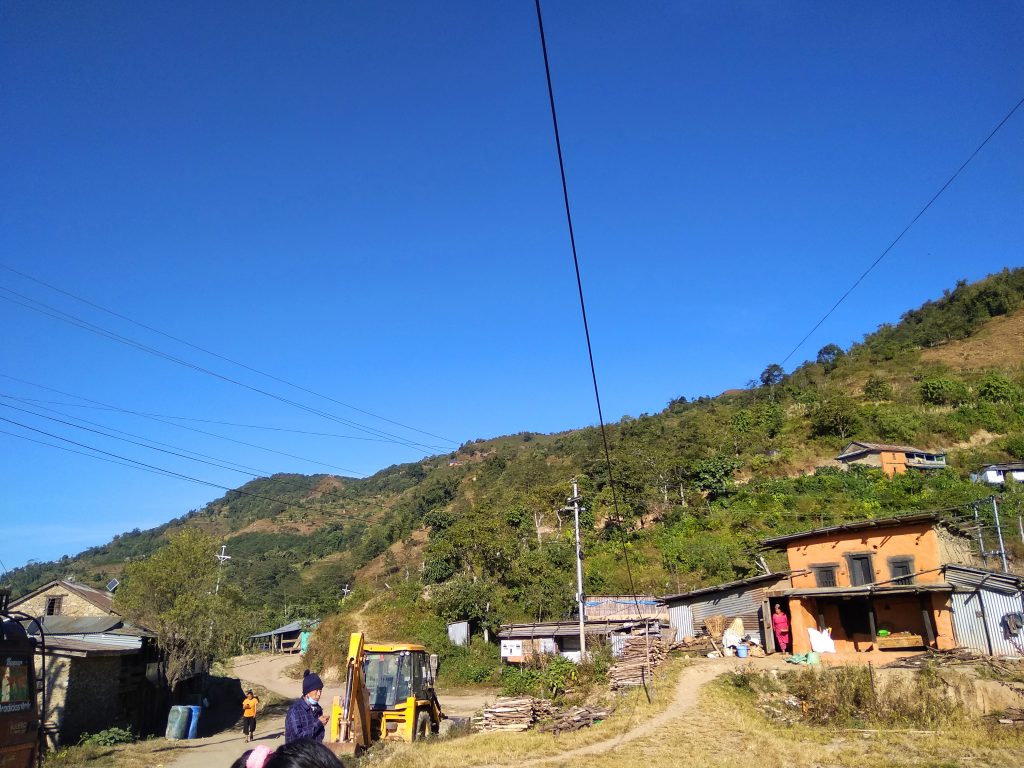 We hope this article helped you find the best places to visit in Bhojpur.
If you liked this article, then please stay connected to us on Facebook, Instagram, YouTube, and Twitter.