Koshi Tappu Wildlife Reserve, Nepal
Do you want to know the best things to do in Koshi Tappu Wildlife Reserve?
Koshi Tappu Wildlife Reserve is one of the well established, ecologically stable, and an excellent tourist destination in Nepal. It has also been listed as the best tourist place from province one in the "visit Nepal 2020" program. Visitors mostly come here for water buffalo and bird watching.
In this article, we will share with you overall information about the Koshi Tappu Wildlife Reserve.
Overview
Koshi Tappu Wildlife Reserve is one of the protected areas in Nepal. It covers 175 sq. km. land of three districts (Sunsari, Saptari, and Udayapur). This Wildlife Reserve was established in 1976 July and famous for wild water buffalo.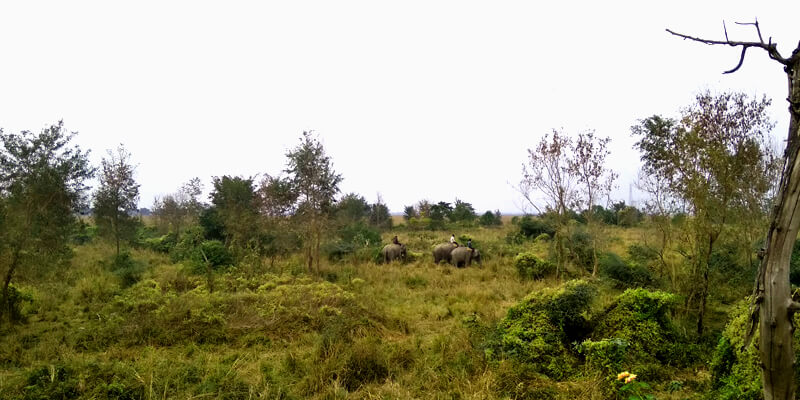 It lies at an altitude of 75 m (246 ft.) to 81 m (266 ft.). This Wildlife Reserve was started in an area of 12 km. sq in 2026 B.S. with the purpose of conservation of wild water buffalo. Later in 2032 B.S., its area was increased to 65 sq. km and in 2036 B.S. it has increased to 175 sq. km.
Climate
Koshi Tappu Wildlife Reserve offers a sub-tropical and tropical climate. Commonly it faces 3 distinct seasons i.e. summer, monsoon, and winter. The climate of KTWR in February- May (summer) is intensely hot about 40 degrees Celsius with precipitation.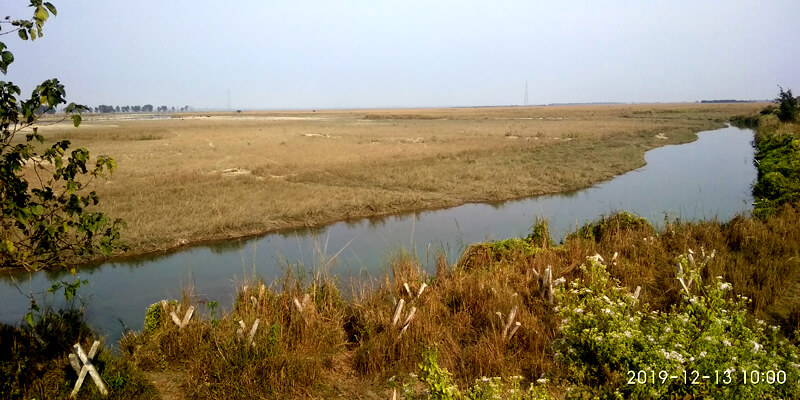 The reserve faces heavy rainfall in Monsoon but it offers clear skies and moderate temperatures in winter. January is the coldest month in KTWR with a maximum temperature of 20-25 degrees Celsius and sometimes the temperature falls almost to freezing point.
Flora Diversity
It is one of the best areas that practice In situ conservation of biological diversity in Nepal. About 587 species of native plants and few species of invasive species like Mikania micrantha, Ipomoea fistulosa, and Eichhornia crassipes are common vegetation in Koshi Tappu Wildlife Reserve.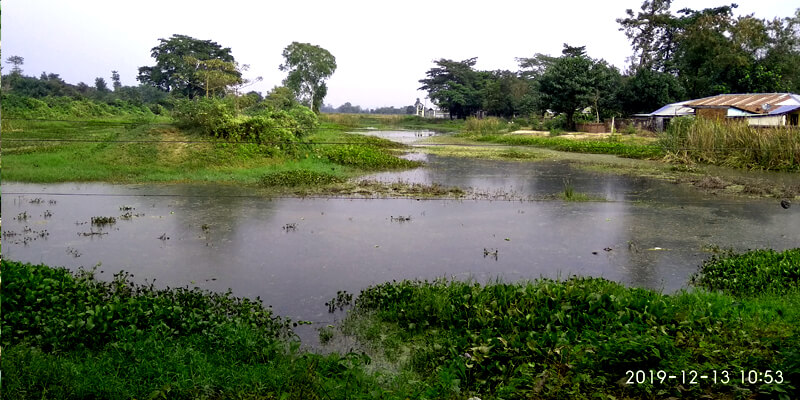 Mixed deciduous riverine forest, seasonally flooded grassland, submerged and floating-leaved aquatic is the major vegetation type in KTWR. Most of the area (about 68%) of KTWR covers with plane grasses and only 6% occupies by the forest.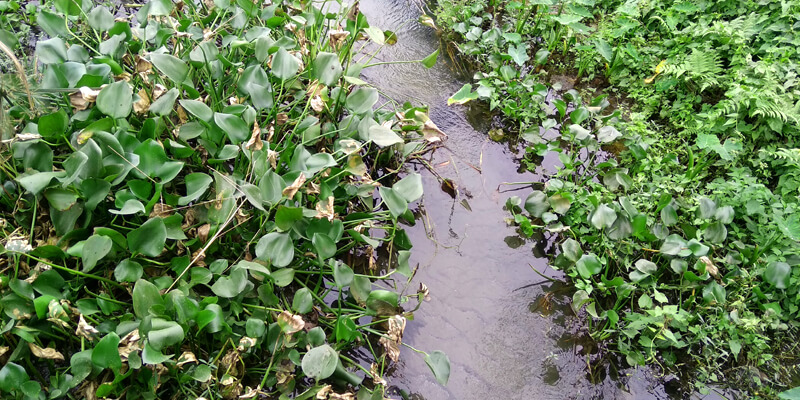 Major vegetations: Mikania micrantha, Eichhornia crassipes, Acacia catechu, Dalbergia sissoo, Imperata cylindrical, Chromolaena odorata, Podocarpus spp., Achyranthes aspera, Desmodium oojeinensis, Bombax ceiba, Typha elephantine, Rauwolfia serpentine, Alstonia scholoris, Azadirachta indica, and Mangifera indica.
Fauna Diversity
It is home to a wide range of wild animals, especially wild water buffalo (a highly endangered species). Koshi Tappu Wildlife Reserve not only conserves the wild water buffalo but also focus on translocation. It transfers wild water buffalo to other national parks including Chitawan National Park and Bardiya National Park for its protection.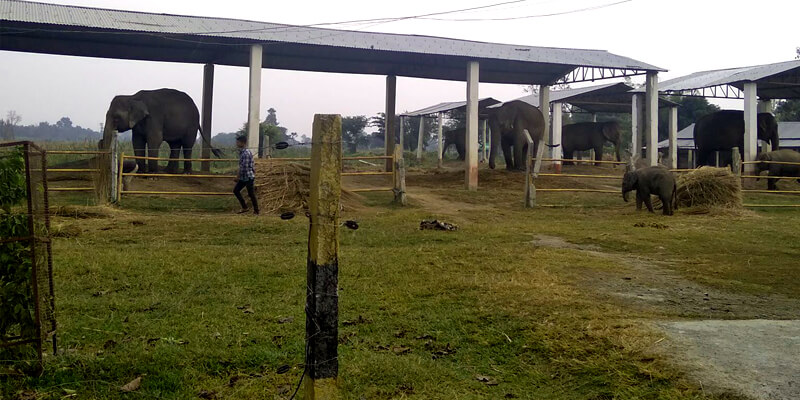 This area is also home to 8-10 Wild Elephant. According to the staff of KTWR, the elephants conserved on this wildlife reserve are movable. They have mostly come from Assam, India.
Animals: Bengal Fox, Wild Elephant, Ganges River Dolphin, Golden Jackal, Jungle Cat, Wild boar, Chital, Striped Hyena, Smooth-coated otter, and Indian fox.
Birds: Striated grassbird, Ashy wood-swallow, Rufous treepie, Baya weaver, Red avadavat, Scaly-breasted Munia, Black faced bunting, Red jungle fowl, Yellow breasted bunting, Crested bunting, Black francolin, Spot-billed duck, Great cormorant, Northern pintail, Cinereous vulture, Eurasian spoonbill, and White stork.
Things to Do in KTWR
Here are the top 8 best things to do in Koshi Tappu Wildlife Reserve:
1. Bird Watching
Are you a bird lover?
Then please visit Koshi Tappu Wildlife Reserve at least once because it is an excellent destination for migratory birds. Among 27 important bird areas of Nepal, it is one of them.
Dalbergia sissoo is one of the dominant species of this area. It is one of the major causes for the presence of birds. Hence, most of the researcher has considered the KTWR as the paradise for winter migratory birds in their articles.
2. Jeep Safari and Elephant Rides
Jungle safari is another best things to do in KTWR. Tourists can enjoy the fresh environment inside the green forest with capturing the rare view of wild animals.
3. Koshi Barrage Visit
Koshi Barrage is another best place to visit which is located near to Koshi Tappu Wildlife Reserve. It conserves about 10-14 Dolphins that can be easily observed from the bridge at Koshi Barrage.
4. Walking and Cycling
Do you want to experience a nature walk?
Here in KTWR, you can enjoy the fresh air and the chirping of birds while walking through grasslands, beaches, and woodlands.
5. Research and Study
It is also a famous place for an educational tour because of its high flora and fauna diversity. The researchers can gain information related to KTWR and the surrounding buffer zone. So every day, it is visited by school and college students.
If you are planning to make a report or a thesis on the topic of biodiversity and looking for the best in-situ conservation area, then Koshi Tappu Wildlife Reserve can be the best choice for you.
6. Museum Visit
A small museum lies inside the area of Koshi Tappu Wildlife Reserve. The museum is a collection of preserved wild animals and their fossils. This museum is a source of information for the researcher.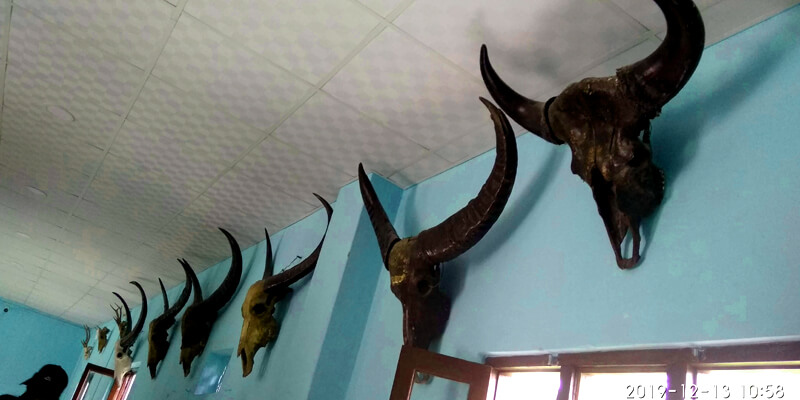 Different size of horns of wild water buffalo is preserved here with a fossil of Elephant head. It has conserved a baby Elephant, an alligator, and many more dead stuffed animals.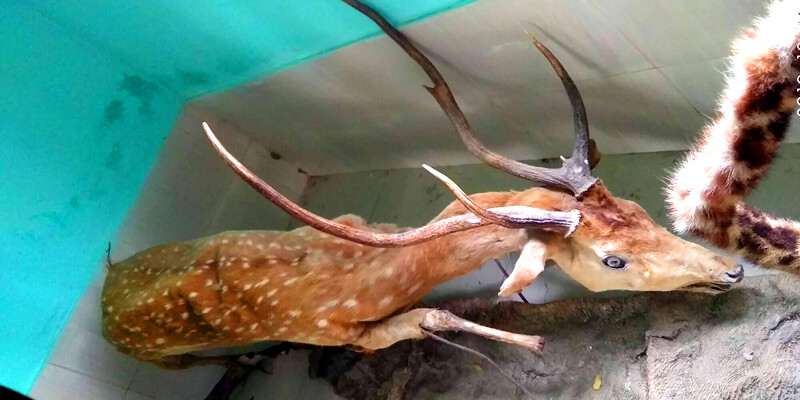 The specimen of the museum provides a lot of information about them. The museum also has a map of Koshi Tappu Wildlife Reserve.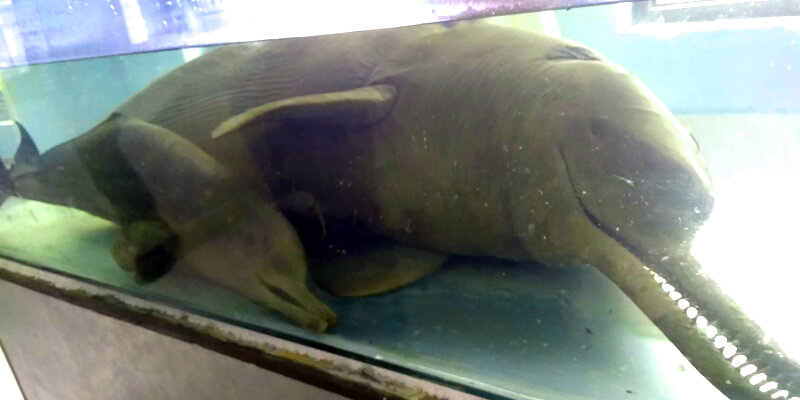 7. Village Visit
Tharu people are a major ethnic group live near Koshi Tappu Wildlife Reserve. Their colorful traditional houses can easily catch the attention of tourists.
While visiting this reserve area, tourists will also get an opportunity to be close with Tharu people and to observe their unique way of living.
8. Rafting and Fishing
Rafting and fishing on the Koshi River are other attractive things for tourists. They can observe the activities of Ganges River Dolphins and other water birds i.e. Watercock and Kingfisher.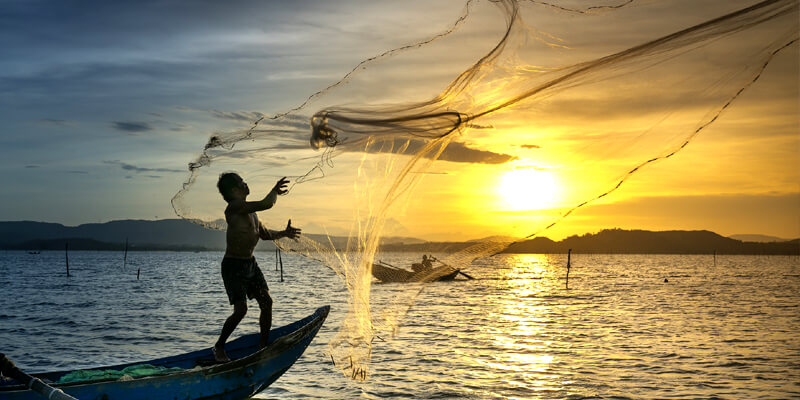 Best Time to Visit
The months of September to February are the best season to visit the reserve because the birds from cold regions like Siberia migrate here.
How to reach there?
If your starting point is Kathmandu valley in Nepal, then take 50 minutes Kathmandu and Biratnagar flight. From Biratnagar, you can reach Koshi Tappu Wildlife Reserve within 3-4 hours on drive. A large number of hotels and tourist guides are also available there.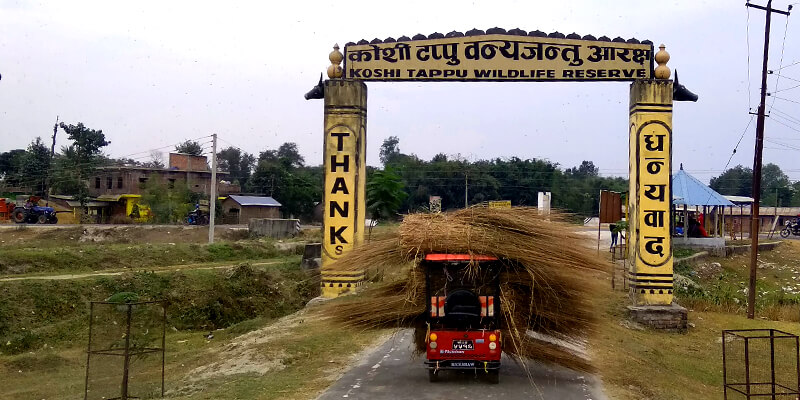 We hope this article helped you to find the best things to do in Koshi Tappu Wildlife Reserve.
If you liked this article, then please stay connected to us on Facebook, Instagram, and Twitter.