Umbrella Street in Nepal
Do you want to visit Umbrella street in Nepal?
The streets decorated with colorful umbrellas has named Umbrella Street. It has been constructed in some places in Nepal i.e. Chitwan, Kathmandu, and Dharan.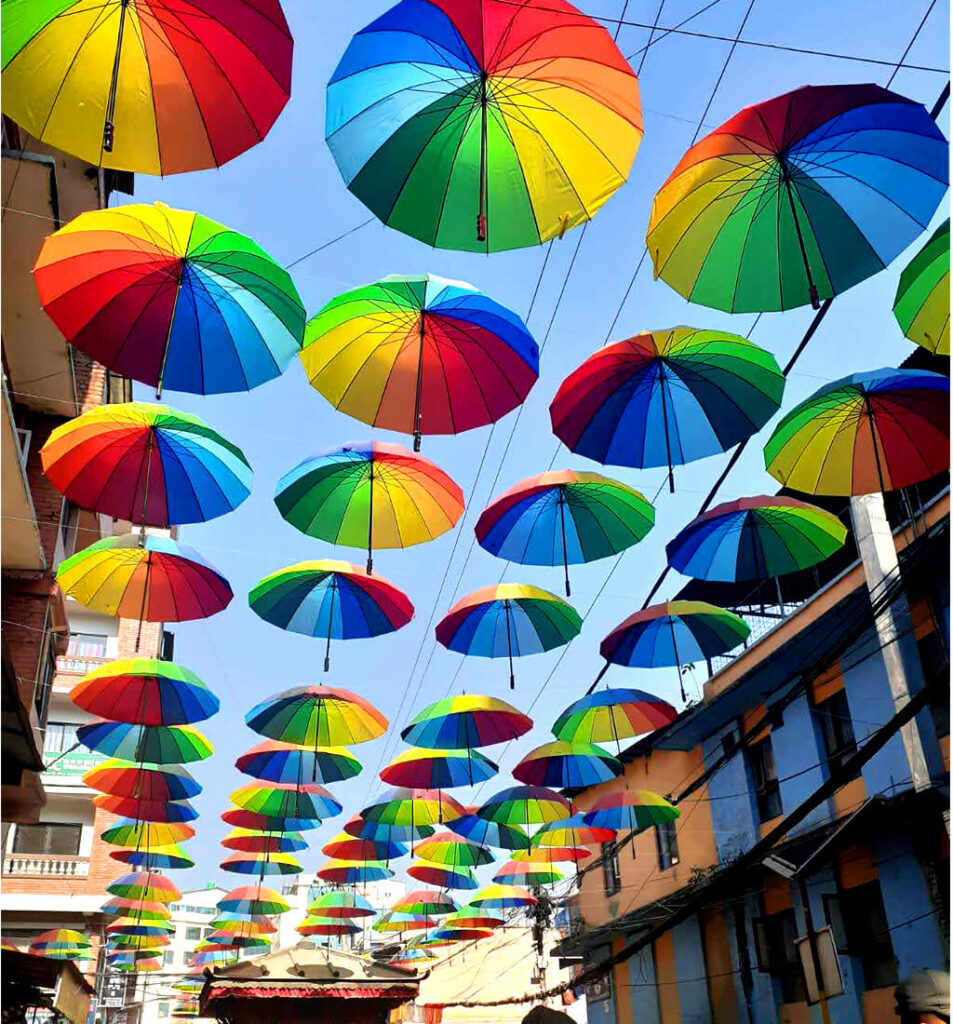 Nowadays, these umbrella streets are being famous for TikTok and video makers. Umbrella Streets also locate in many places in London, Japan, and Turkey.
In this article, we will share about the three umbrella streets in Nepal.
1. Umbrella Street in Chitwan
This is Nepal's first Umbrella Streets. It locates in Patihani, near the Rapti River. Patihani is one of the famous places in Chitwan where large numbers of tourists come to observe the wild animals and birds of Chitwan National Park.
This street contains about 480 hanging colorful umbrellas which offer a calm environment to visitors. A fountain and the beautiful arts make the street more attractive.
It offers a magnificent view of the sunset. Visitors can also enjoy jeep safari and boating. Tharu is a major ethnic group in this place.
2. Umbrella Street in Dharan
This street has constructed on Bagarkot, Dharan. It situates only 1 km away from Bhanu Chowk. Visitors can easily reach here either by personal vehicles or by auto-rickshaw. Colorful umbrellas have been kept here. It attracts large numbers of local visitors.
3. Umbrella Street in Kathmandu
This is one of the famous places to visit in Kathmandu which was constructed by Sankata Club and Kathmandu Metropolitan City's Ward No.22 office. It is located near New Road Gate and takes only about 5 minutes on foot from the old bus park.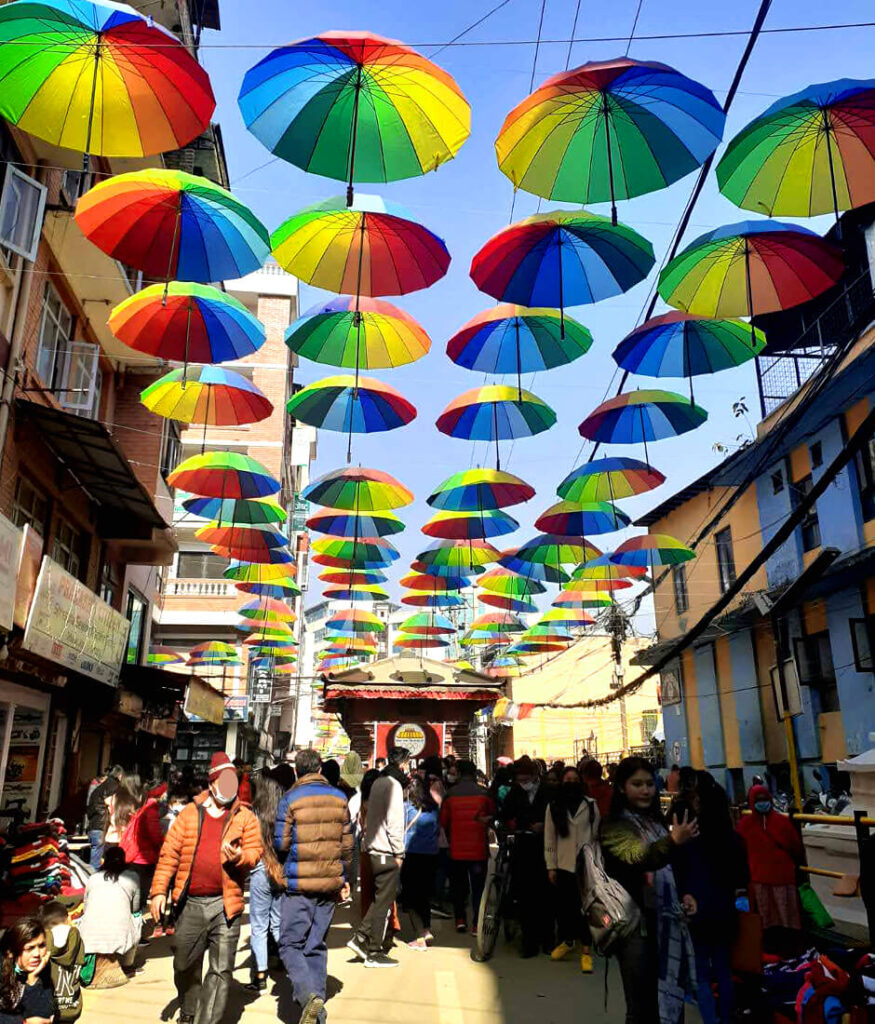 More than 400 colorful umbrellas have kept just above the road near to Sankata temple. Every day, it receives a large number of local visitors. It is also a viral place for TikTok and video makers.
We hope this article helped you to find the umbrella streets in Nepal.
If you liked this article, then please stay connected to us on Facebook, Instagram, and Twitter.