Top 10 Best Places to Visit in Palpa, Nepal
Are you planning to visit Palpa, Nepal?
Among the 77 districts of Nepal, Palpa is one of them. It is a famous and most visited place that contains various attractive places including Ranighat Palace, Tansen, Shrinagar Hill, etc.
Palpa is famous for Bronze craft(Karuwa) and Palpali Dhaka. The headquarter of the district is Tansen which lies on the lap of the highest hill, Shreenagar. Tansen means "northern settlement" in the Magar language.
In this article, we will share with you the best places to visit in Palpa, Nepal.
1. Ranighat Palace (Ranimahal)
Ranighat Palace is the most visited place in Nepal. "Tajmahal of Nepal" is another name of this palace.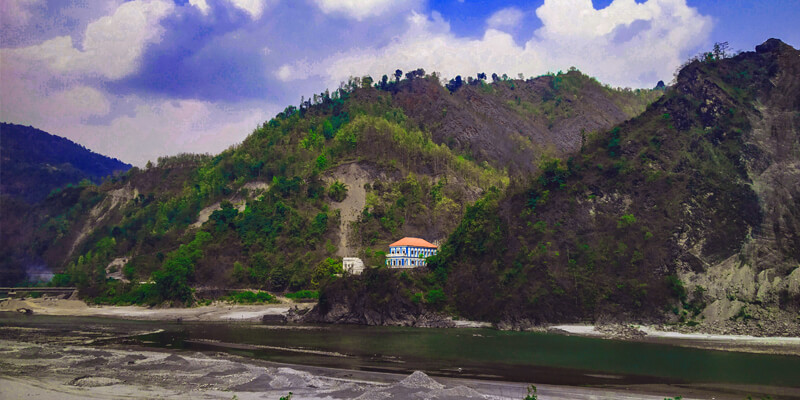 The palace was built by General of Palpa Khadga Samsher Rana in the 19th century as the memory of his queen Tej Kumari Devi.
The greenery forest named Rani Ban and the Rani Ghat river surrounds Ranimahal. It is a small beautiful and magical palace with a temple, pond, and a garden.
Rani Mahal offers a quiet environment for visitors. Visitors can easily reach here from Tansen bazaar after few hours on the trek.
If you are in Palpa, then don't miss to visit this historical place.
2. Shrinagar Hill
Shrinagar Hill is the nearest high peak to Tansen. We can reach the hill within 30 minutes on a trek from Tansen Bazaar.
The hill offers stunning views of high mountains, greenery forests, and an entire view of Tansen city.
Annapurna, Dhaulagiri, Nilgiri, and Himchuli are the highest mountains that we can see from the top of Shrinagar Hill.
It can be the best destination for those who want to relief work and job stress.
3. Tansen City
Tansen is one of the best places to visit in Palpa which is located on the highway which connects Pokhara and Lumbini.
It offers a great opportunity to know about the Magar Kingdom, a powerful Kingdom of Nepal, and the current Magar culture, tradition, and lifestyle.
March, April, and May are the best months to visit the Tansen city because of good weather and beautiful views.
Tansen has just listed on the UNESCO World Heritage Tentative List. Now, It is growing as the best tourism destination.
4. Rambha Devi
Rambha Devi is the most visited religious temple in Palpa, situated about 31 km east of Tansen.
During the festivals, the temple gets more worshipers from all over the places.
The greenery forest around the temple makes it more beautiful and peaceful.
5. Vhairabsthan Temple
Vhairabsthan Temple is one of the largest temples in Asia. This is a Hindu temple, so dedicates to Lord Shiva.
The temple is located 5 km away from the Tansen bazaar.
In every year, a large number of local and other visitors visit Vhairabsthan Temple during festivals.
6. Mahamritunjaya Statue
In Palpa, there is a famous Mahamritunjaya Statue of Lord Shiva. It is supposed to be the biggest metalic Statue of Lord Shiva in all over Asia.
The statue was constructed in the meditating position of Lord Shiva.
Mahamritunjaya Statue is one of the must-visited statues in Nepal.
7. Rishikesh Temple
Rishikesh Temple is a historical pagoda style Temple in Palpa. It is a beautiful temple established by the first king of Palpa Manimukunda Sen.
A large number of devotees come here to celebrate one of the famous festivals of Nepal Maghe Sankranti which is held on Magh 1st of every year.
They celebrate the festival by having a bath in the nearest Kali Gandaki River. In this temple, people worship the statue of god Rishikesh.
8. Ramdi
Ramdi is one of the most visited religious places in Palpa. It is located near to the Kali Gandaki River.
Local peoples come here to celebrate a festival, especially in 1st Baisakh.
9. Mul Dhoka
Mul Dhoka is the main gate of Tansen Durbar of Palpa. It was built by General Pratap Shamsher. This is one of the biggest wooden gates in the Kingdom.
Mul Dhoka leads an entrance to the palace. It was destroyed in the war of 2006 and it was reconstructed.
There is a beautiful public square near to Mul Dhoka and its name is Sitalpati . It is a famous meeting spot in Palpa for locals and other people.
10. Argeli Palace
Argeli Palace is located in Argali village, Palpa.
It is a beautiful palace in Palpa build by Juddha Shamser. This historical palace has now changed to school.
If you are planning to visit a historical place, then Palpa can be the best destination for you.
We hope this article helped you find the best places to visit in Palpa.
If you liked this article, then please stay connected to us on Facebook and Twitter.