Top 10 Best Places to Visit in Gorkha, Nepal
Are you planning to visit Gorkha, Nepal?
Gorkha is one of the famous historical places in Nepal. At the same time, It is a birthplace of respected king Prithivi Narayan Shah.
The district is also famous as the place of Gorakhnath Baba. There are some ancient monuments, temples, rivers, and beautiful hills and mountains.
Gorkha Durbar, Gorkha museum, Manakamana Temple, Mahadev Temple, Upallokot are the main tourist destination in Gorkha.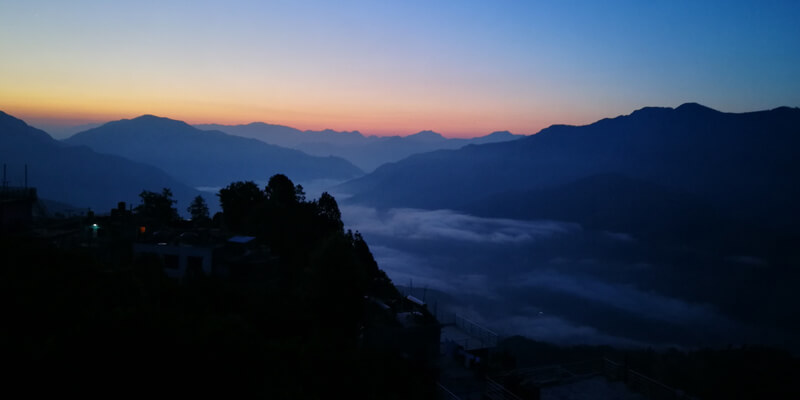 Gorkha is 140 km away from Kathmandu valley and situated at the altitude of 1210m. Daraudi, Marsyangdi, and Budhi Gandaki are major 3 rivers that run within the Gorgha district.
In this article, we will share with you the best places to visit in Gorkha.
1. Gorkha Durbar
Gorkha Durbar is the most visited and also a main attractive place in Gorkha. It is located on the top of the hill, takes about an hour from the bazaar area. So you can reach here easily.
Gorkha Durbar was the residence and kingdom of King Prithvi Narayan Shah. It was built in the 16th century on the Newari architecture style.
The Durbar seems so attractive and historic. Gorkha Durbar has a huge religious value. Because there is Kalika temple which captivates the amazing craft of peacocks and snakes.
Gorkha Durbar offers magnificent views of mountains and greenery forest.
2. Gorkha Museum
Gorkha museum stores a good collection of musical instruments, historical paintings, and traditional weapons including a gun, spear, cannon. Those weapons were used by our brave ancestors.
Every floor of the museum has been categorized with types of instruments systematically.
The fourth floor of the museum stores the coins made of gold and copper. It is believed that these coins were used by king Prithivi Narayan Shah to buy weapons from other countries.
If you are in Gorkha, then please visit this museum at least once. Because it takes only about an hour to visit the entire museum. The doors and windows are also well crafted.
It offers an entry fee and also needs permission to photograph.
3.Gorakhnath Cave
Gorakhnath Cave is an another attractive place in Gorkha. It situates near to Gorkha Durbar. The cave offers the statue of Gorakhnath Baba, the founder of the Nath tradition.
We can also find footprints and images of Gorakhnath Baba inside the cave.
The Gorakhnath cave is made up of solid rock. People celebrate Rot Mahotsav is here on the day of Baisakh Purnima of every year.
4. Manakamana Temple
Manakamana is one of the famous religious and historical pilgrimage sites in Gorkha located in the south-east from Gorkha Bazaar.
The temple devotes to the Hindu goddess Bhagwati. It gets thousands of visitors and worshipers every year, especially during Dashain and Nag Panchami.
The cable car service makes the Manakamana trip more enjoyable. From the temple, visitors can also enjoy greenery hills and the stunning view of several mountains including Annapurna and Manaslu.
5. Mahadev Temple
Mahadev Temple is one of the Hindu temples in Gorkha. The temple has a statue of Nandi, a vehicle of god Shiva.
It is a beautiful and historical squat white temple. So, the temple gets a large number of Hindi followers.
6. Bhimsen Temple
There are large numbers of Hindu temples in Nepal, Bhimsen Temple is one of them. It was constructed in the Pagoda style.
In Bhimsen Temple, local people and other visitors worship to the Newari god Bhimsen. Here, visitors can also experience the religious practice of throwing the coins inside the Temple.
7. Manaslu Circuit Trek
Manaslu Circuit Trek is one of the interesting and adventurous things to do in Gorkha. Because it is the most famous remote trek in Nepal.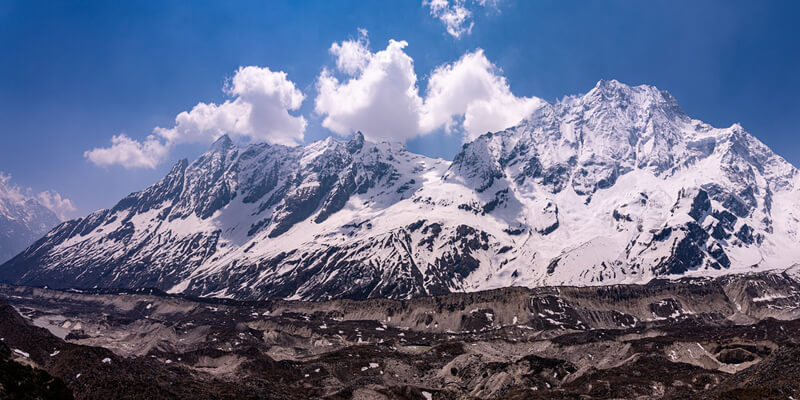 Manaslu Circuit trek offers magical nature and also a magnificent views of hills, forest, and higher mountains including Annapurna and Dhaulagiri.
Rivers, Waterfall and mind-blowing views of sunset and sunrise make the trip more enjoyable.
Tea houses with better facilities are available for the trekker.
8. Upallokot
Upallokot is one of the most visited highest peak (1520 m) in Gorkha which offers a stunning view Gorkha Durbar.
Visit this place because it takes only about 20 minutes to reach here from Gorkha Durbar on the trek.
Upallokot provides beautiful views of the mountains (Annapurna and Dhaulagiri) and fresh air to breathe.
Don't miss to visit this place if you are in Gorkha.
9. Laprak Village
Laprak Village is a short trek destination in Gorkha and also the starting point of Manaslu Circuit Trek.
This village is a small and beautiful Gurung village where a large number of visitors reach for homestay trek.
Laprak Village is one of the best places to be close to Gurung people, their culture, and their lifestyle.
Gurung hill, the highest peak is located just above the Laprak village. Visitors reach there to enjoy splendid views of the Manaslu and Ganesh Himal range.
10. Ganesh Temple
Ganesh temple is one of the most visited religious places in Gorkha. The temple dedicates to the elephant-headed god Ganesh.
Local people, as well as other visitors come to this temple in every season.
We hope this article helped you find the best places to visit in Gorkha.
If you liked this article, then please stay connected to us on Facebook and Twitter.