Get to Know About Tri-Chandra Multiple College, Nepal (Overview)
Are you looking for the best colleges in Nepal for bachelor's and master's degrees? Or Want you know about the Tri-Chandra Multiple College?
You are in right place. In this article, we will share with you some information about Tri-Chandra College.
Introduction of Tri-Chandra College
Tri-Chandra College is one of the oldest as well as first colleges in Nepal. It is also the first higher educational institution in the country. It was established in 1918 AD (1975 BS) by Chandra Shumsher, a former prime minister of Nepal.
It's name was Tribhuvan Chandra Intermediate College. But later on, it has changed to Tri-Chandra Multiple Campus. It locates at the center of Kathmandu valley near Ghantaghar and Ranipokhari. It takes only 5 minutes on trek from the old bus park.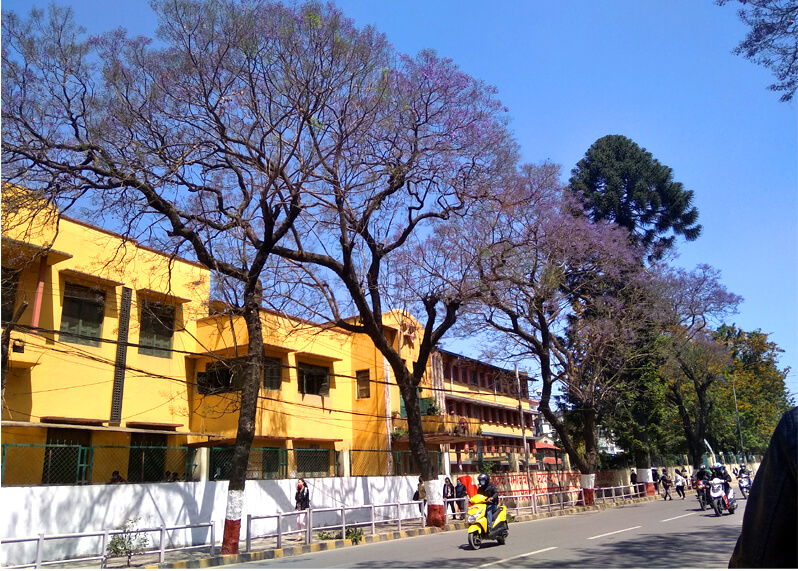 This college does not offer any college buses. However, students can easily reach here from private or public vehicles. There is also a good parking place near the main gate of the college.
This campus conducts a Bachelors's and Master's degree in the subjects of science and humanities. It is mainly famous for B.Sc and M.Sc programs. Every year large numbers of students graduate from Tri-Chandra Campus.
In bachelor's degree, it offers a Bachelor of Arts, Bachelor of Science in Botany, Environment, Microbiology, Chemistry, Zoology, Geology, Physics, Mathematics, Statistic, and Meteorology.
At the same time, if offers Master degree in different subjects i.e. M.Sc Microbiology, M.Sc Chemistry, M.Sc Engineering Geology, MA Sociology, MA Nepali, MA Rural Development, MA Psychology, MA Anthropology, and MA Economics. The B.Sc and M.Sc classes run in the day and morning shifts while B.A. and M.A. classes are available in both day and evening shifts.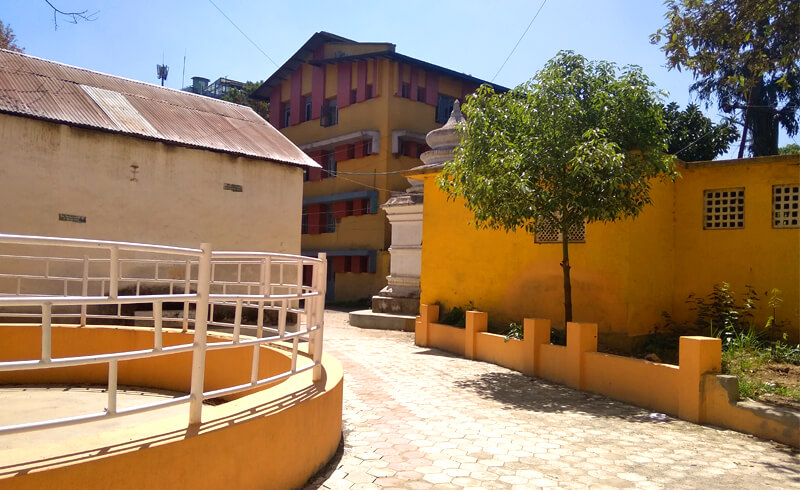 Tri-Chandra College offers a low-fee structure, so middle-class students can also afford for degree easily. The popular persons of Nepal who were graduated from this college are Laxmi Prasad Devkota, Girija Prasad Koirala, Narayan Gopal, Gagan Thapa, Kanak Mani Dixit, and Rishikesh Shaha, etc.
In the college, there are a total of 13 departments. Some are:
Department of Botany
It was established in 1976 BS (1919 AD). There is a beautiful botanical garden at the botany department of Tri-Chandra College. Most valuable medicinal plants including Taxus baccata, Asparagus racemosus, Tinospora cordifolia, Bryophyllum pinnatum, etc. grow here.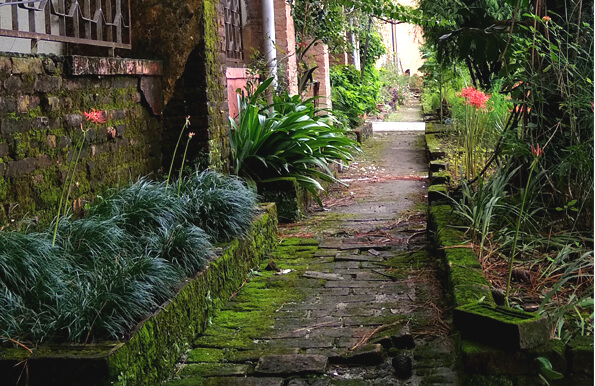 It also grows ornamental plants like Hibiscus rosa-sinensis, Rosa indica, Ginkgo biloba, Trachelospermum jasminoides, Nelumbo nucifera, and Pyrostegia venusta etc. Pyrostegia venusta bloom from October – February which makes the department more beautiful.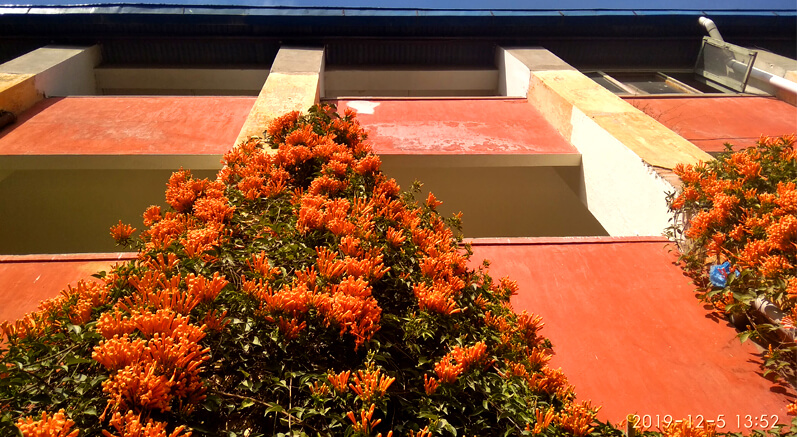 Lab assistants grow various types of the plants here for educational purposes (Practical). Inside the garden, there is a small pond too. It grows few aquatic plants i.e. Nelumbo nucifera, Eichhornia crassipes, Water lettuce, and Algae.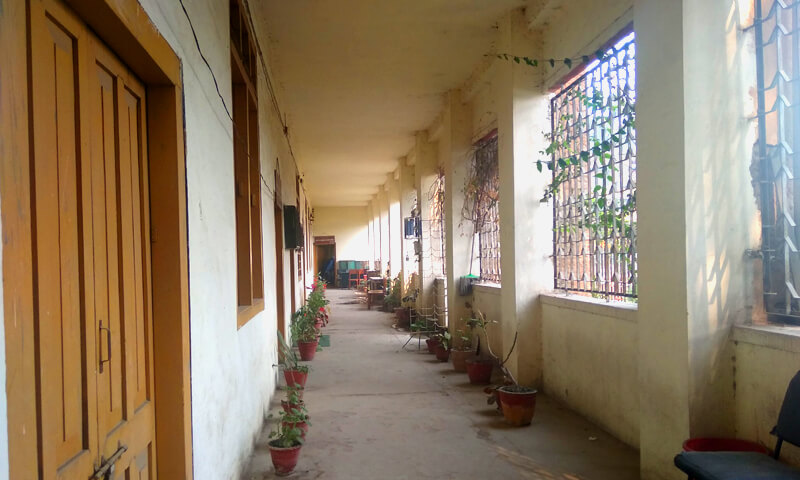 The botany department offers not only quality educations but also conducts field visits. Especially, B.Sc. 4th-year students attend field visits to complete their reports and project works. Every year, students also visit the Nepal Agriculture Research Council (NARC) for a better understanding of lab experiments.
In the botany department, there is a theoretical class and two practical classes. All of the useful instruments are available in the department. The most common instruments are Incubator, Laminar airflow cabinet, Microscope, Binocular, and Autoclave, etc. And of course, students can use those instruments during practice time.
Department of Zoology
It was established in 2007 BS (1950 AD). This department lies on the second floor of the building, just above the botany department. So, Pyrostegia venusta of botanical garden reach this department too. From the practical labs, students can also enjoy the splendid view of Rani Pokhari and Ghantaghar.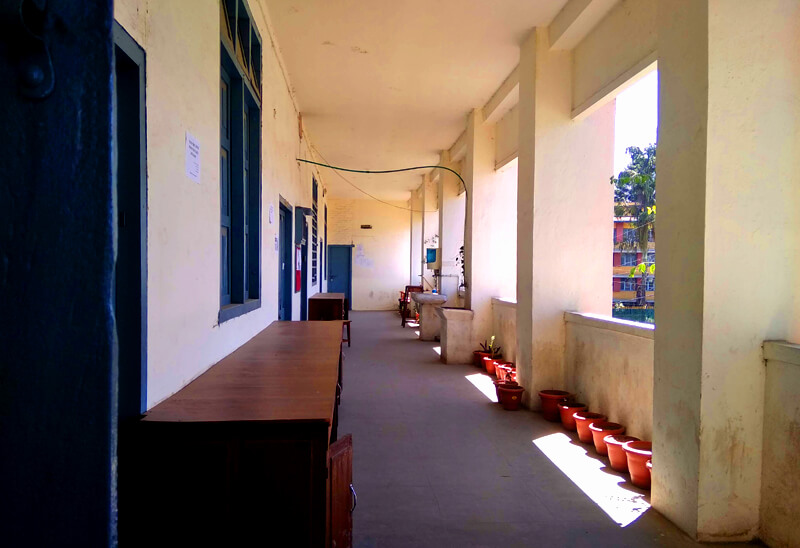 Department of Microbiology
This department was established in 2036 BS (1979 AD). It locates on the top floor of the building. From here, we can see the beautiful view of both Rani Pokhari and Ghantaghar. This department conducts good lab works. During practical class, students have to wear a white lab apron compulsorily.
Department of Chemistry
It was established in 1975 BS (1918 AD). In the chemistry department, there are two practical labs where more than 50 students can perform practicals at the same time.
All of the useful chemicals are available in the lab. For example, sulphuric acid, hydrochloric acid, nitric acid, and acetic acid, etc. Students can use these chemicals under the guidance of subject teachers and lab assistants.
Department of Environment Science
It was established in 2054 BS (1997 AD). The first head of the department was Prof. Narendra Bahadur Khadka (2054-2056).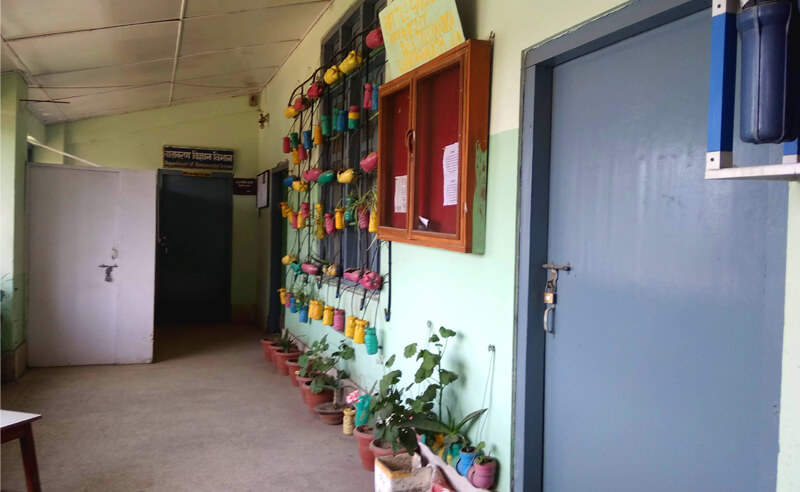 Youth Red Cross Circle Tri-Chandra College
Youth Red Cross Circle Tri-Chandra Multiple Campus was established in 2005. Every year, it organizes large numbers of volunteering programs i.e. blood donation, life skill training, first aid programs, awareness programs, and sanitation programs, etc.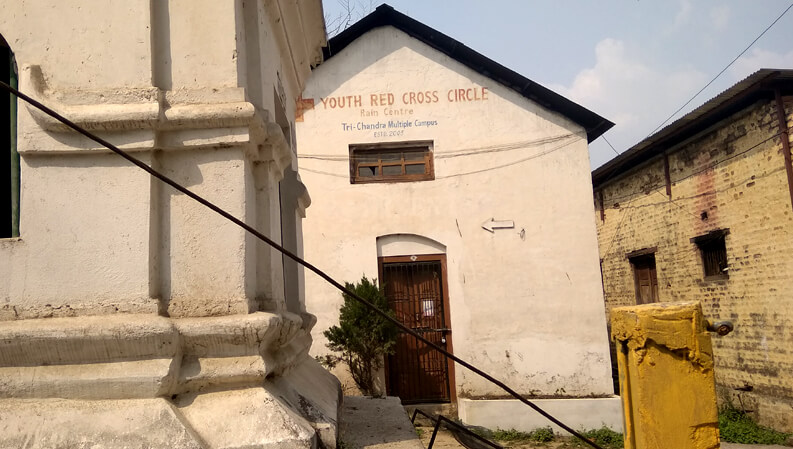 By participating in the programs of YRC-Tri-Chandra, youths can learn useful skills. At the same time, they can improve their leadership skill too.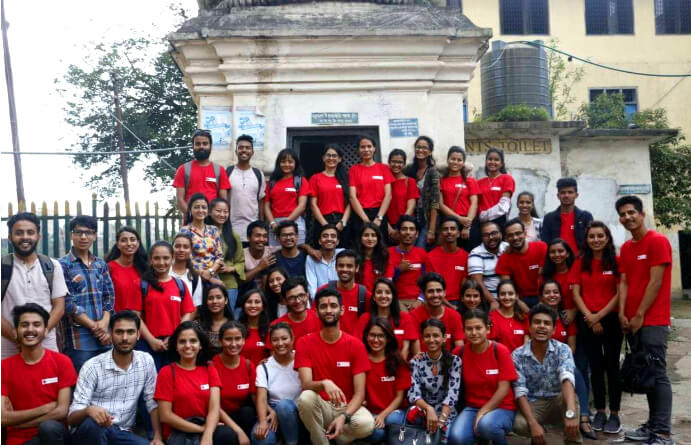 Library of Tri-Chandra College
There are some libraries in Tri-Chandra College. They offer large numbers of journals, course books, and also project reports. Of course, there are large numbers of desks and chairs. All of the students can enter and read in the library. But to borrow a book, students have to make a library card.
There is a photocopy room near the library where students can print and photocopy the books. This library also offers the view of Ghantaghar and Rani Pokhari.
Garden
There is a beautiful garden in college. It has decorated with large numbers of ornamental plants i.e. Hibiscus, Rose, and Jacaranda, etc. Students sit here during laser period. In the garden, there is also a beautiful statue of the goddess Saraswati. In Basant Panchami, all of the students worship the statue.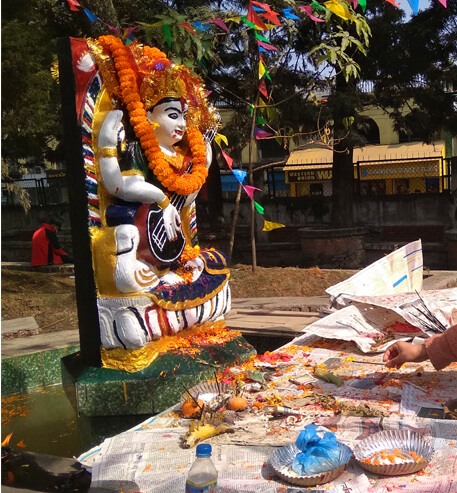 Sport ground
There are also two sports grounds in college. Students can play various games including Volleyball and Basketball.
Auditorium
There is also a large hall. Every year, college organize lots of programs here i.e. dance programs and college's anniversary celebration.
100th anniversary of Tri-Chandra College
It has already completed 100 years. On Bhadra 5, 2074 BS (August 21, 2017 AD), Tri-Chandra College celebrated its 100th anniversary. Former Prime Minister of Nepal, Sher Bahadur Deuba was invited as a special guest. During this occasion, the college has built the silver coin of 100 and 1000 rupees.  
Watch this video for more information:
We hope this article helped you to find the more information about the Tri-Chandra Multiple College, Kathmandu, Nepal.
If you liked this article, then please stay connected to us on Facebook, Instagram, YouTube, and Twitter.